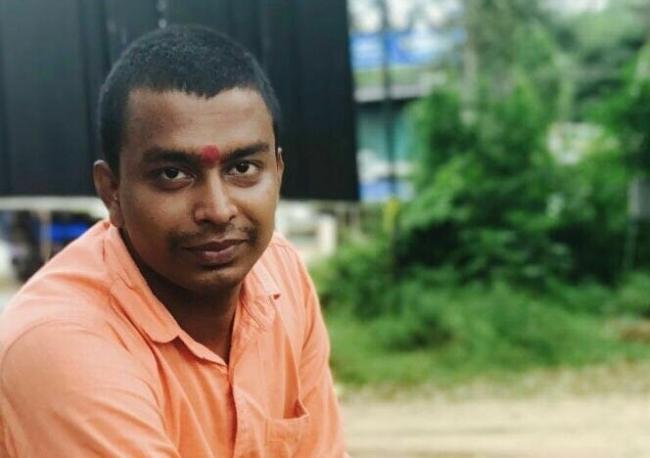 Three people have been arrested in connection to the murder of a Rashtriya Swayamsevak Sangha (RSS) activist, Nenmini Anand.Kiyyarumukkil Fayiz,Karthik,Jithesh were arrested by the police after a massive search.
Anand was hacked to death nesr guruvayoor in thrissur district on sunday.The 26 year old, an accused in a case rewlating to the murder of a DYFI worker in 2013 was attacked by a gang of 4 persons reasonably belonging to the CPM.
The assailants came in a car and hacked Anand,who was riding a bike along with his friend.
As crowd started gathering,the gang fled.