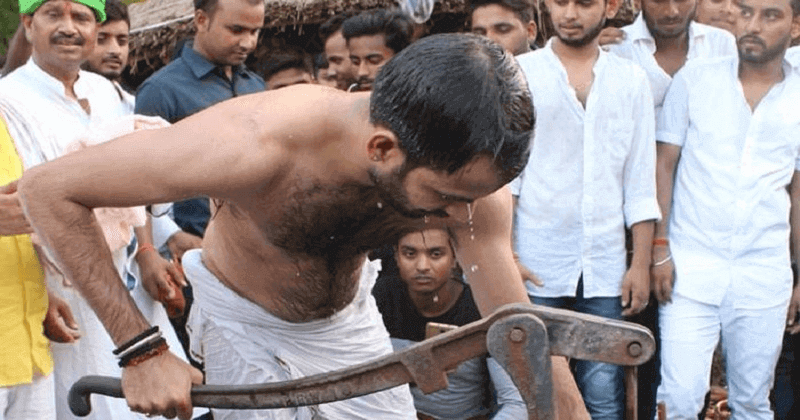 Former Bihar health minister and Rashtriya Janata Dal (RJD) leader Tej Pratap Yadav took bath at the home of a Dalit in Karhatiya panchayat area in Mahua in Bihar.
Taking to Twitter, Yadav shared many pictures and said that he enjoyed a "sweet experience". His post was retweeted by his brother and former Bihar deputy chief minister Tejashwi Yadav.
see also:Inside pictures from the wedding of Mithun Chakraborty's son Mahaakshay
Ahead of his 'Tea with Tej' campaign in his constituency, Mahua in Bihar's Vaishali district, a recent post from Tej Pratap's Facebook page stated that RJD leader Om Prakash Yadav and Member of Legislative Council Subodh Kumar Rai are trying to tarnish his image and though he wants to take actions against them, his mother Rabri Devi is not allowing him to do so.
"Why would I write such a post? My Facebook account has been hacked. It is a conspiracy of the BJP and RSS to malign my image in the party. There is no dispute in my family. We stand united. We will make sure that BJP is defeated in Bihar in the 2019 Lok Sabha elections," Tej Pratap had said.