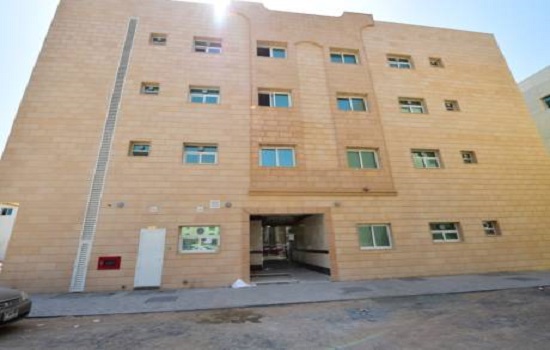 Fourteen families have been cast out from their homes in Sharjah's Muweilah neighbourhood in the latest rental scam to have hit the country.
The South Asian families were evicted after real estate brokers Moon Lights Facilities LLC which leased the apartments disappeared within days of encashing their annual rent cheques leaving both tenants and the landlord in shock.
On April 12 the tenants, many of whom moved into the building weeks earlier, were ordered to vacate by the landlord with just a few hours' notice. The electricity and water connections were cut by the Sharjah Electricity and Water Authority (SEWA) the previous day.
Victims' account
"Who would have thought it was all part of an elaborate scam?" rued Indian expat Farnaz Ali who shelled out Dh36, 000 for a one bedroom apartment. "I visited the Moon Lights Facilities' Crowne Plaza office on Shaikh Zayed Road to seal the deal on April 1. They had a proper set-up and there was nothing suspicious about them. Three days later I moved into my new house with my wife and son. But the joy was short-lived. We had barely settled when our utility services were snapped and we were served marching orders," he recalled. "It was then that we realised that we have been conned. When calls made to Moon Lights Facilities went unanswered, I immediately reported the matter to Sharjah police."
Suresh Kumar Chakrapani and Binoj PT, both from India, said they lost Dh30, 000 and Dh23, 000 in the leasing rip-off.
"My family has been put through hell. I have not been to work as I have been running around trying to deal with all these issues," said Chakrapani.
Investigations revealed that the scam was planned meticulously. First, Moon Lights Facilities took possession of the building by convincing the landlord that they wanted it for their company's staff accommodation. As it turned out, they subleased it to unsuspecting home-seekers and took huge amounts upfront towards annual rents.
The cheque issued to the landlord by Moon Lights also turned out to be a dud. Mohammad Aziz, who runs a printing company, said representatives of Moon Lights Facilities approached them last month to print business cards for 27 of their staff. "I am also looking for them as they haven't paid me."
Before it was shut down on Tuesday, the website of Moonlight Facilities claimed they were an award-winning company and their clients included Burj Khalifa. Dubai-based graphic designer Puskar Sapota who registered their website's domain name said he had no clue that Moonlight was a bogus company. A UAE trader said he was approached by the firm with a sales query. "Thankfully I did not go ahead with them, but it's not clear if others did."