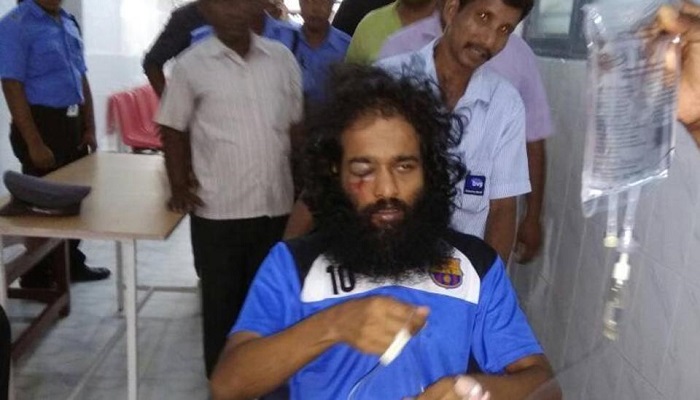 A group of IIT students on Tuesday thrashed a PhD scholar who had participated in a campus beef festival held to protest the central government's ban on the sale of cattle for slaughter at animal markets.
The organiser of the festival at the prestigious institution said that six to seven students surrounded Aerospace engineering PhD student R Sooraj during lunch time at a hostel canteen on Tuesday and attacked him.
Sooraj's right eye was seriously damaged and he was rushed to the hospital, said Abhinav Surya, a final year mechanical engineering student who organised the beef festival.
"We have lodged a complaint with the Dean of IIT-M and are planning to register a police complaint as well," Abhinav said.
The Human Resource Development (HRD) ministry on Tuesday sought a report from the Institute.
According to sources, the ministry has asked the institute's director to furnish complete facts about the incident after speaking to both the parties as it was felt that version of only one student was being shown by the media.
"We have sought a report on the matter and clear facts will emerge once we receive a reply on the issue. The violence of any kind is not acceptable on the campus," said a source.
A group of 70 to 80 students held the beef festival on Sunday evening to demonstrate against the Centre's notification and underline that they had a right to choose their own food.