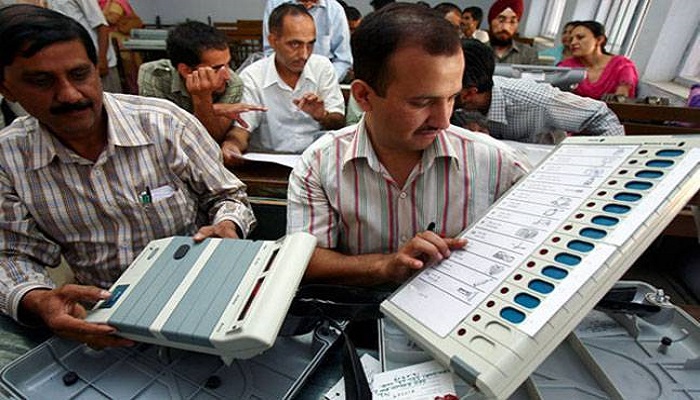 The Election Commission (EC) on Friday declared that its much-hyped Electronic Voting Machine (EVM) challenge will take place today as scheduled after the Uttarakhand High Court rejected a plea questioning the constitutionality of the move.
"The EVM challenge is on as scheduled. The NCP and CPM have nominated three persons each for the challenge," a commission spokesperson said.
He said that the two parties will get separate halls to try and tamper with the machines. The challenge will take place between 10 am and 2 pm.
The challenge was organised after several major Opposition parties claimed that the faith of the people in the machines has eroded.
The BSP and the AAP said that the machines used in the recent Assembly elections were tampered with and had favoured the BJP. Later, several other parties joined the chorus, asking the EC to revert to paper ballots.
The commission has pulled out 14 EVMs, which were used in the recent Assembly polls, from its strong rooms in Uttar Pradesh, Punjab and Uttarakhand for the challenge.
The commission had invited the seven national and 49 state parties recognised by it for the challenge. However, the NCP and CPM were the only parties which had applied for participation. 
The EC had left out smaller parties and Independents, which had contested in the recent polls, from participation. Even foreign experts are barred.
Since the two parties have not given their preference for the EVMs they would like to tamper with during the challenge, the commission has brought 14 machines.