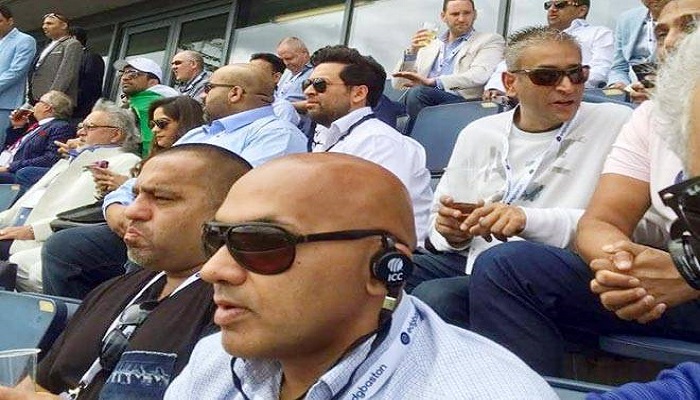 Absconding business tycoon Vijay Mallya was spotted at the India-Pakistan cricket match at Edgbaston Cricket Ground in Birmingham yesterday.
The liquor baron, who is wanted by India for defaulting on loans worth Rs. 9000 crore, was captured by the media wearing a white suit, sitting on the VIP stands, enjoying the match.
Currently out on bail, founder of the now defunct Kingfisher Airlines was later spotted with Indian Cricket Commentator and Former Indian Batsman Sunil Gavaskar.
Now declared an absconder by the Indian government, he fled the country in March 2016 after his name appeared among 11 others in CBI's charge sheet regarding Kingfisher Airlines's unpaid loans to IDBI Bank.
Apart from owing huge sums to Indian banks, he is also involved in cases of embezzlement, debt recovery and foreign exchange transgression.