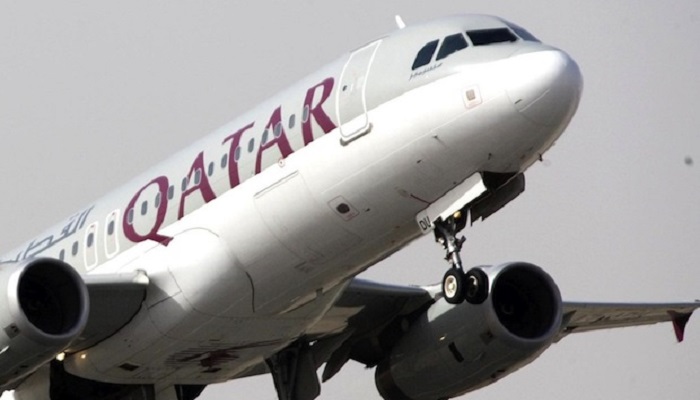 Qatar may be cut off from rest of the Gulf countries but flights between India and Doha will operate as usual for now. The travel time, however, will most likely increase with countries like Saudi Arabia and Bahrain closing their airspace for flights from Qatar.
"The UAE has told Indian carriers that their aircraft overflying or crossing its airspace on India-Doha route must take its permission before doing so. If they allow, it is okay. Otherwise, flights from places other than North India like Mumbai and the south will have to take a much longer route: fly north over the Arabian Sea, enter Iran and then fly straight over the Persian Gulf to Doha. The same route will have to be taken on return if the UAE denies permission," said the operations head of an Indian airline.
Three Indian carriers – Jet Airways, AI Express and IndiGo – and Qatar Airways (QA) fly between India and Doha. All QA flights between India and Doha will also be affected. Only flights from Delhi will not be affected as they will fly over Pakistan and then enter Iran. Indian carriers fly only between India and Doha and do not fly beyond from there.
For long haul passengers on QA, direct routing of flights between Doha and Europe and North America – the two most popular destinations for Indians choosing the airline – may have to be changed that may lead to an increase in flying time. With UAE banning Qatari-registered planes from its airspace, flights between the West and Doha may have to take a longer route via Iran.
Pilots estimate flying time could increase by anywhere up to two hours for those going west and up to an hour for flights to and from the west and south India. "Flying more will mean fuelling more, which in turn will lead to fares going up," said an official. Qatar Airways did not comment on this issue till the time of this report going to press.
The other big worry for Indian carriers is that Bahrain is the alternate airport for their aircraft headed to Doha. Now if an Indian aircraft has to divert for any reason, it will not be able to fly direct to Qatar from Bahrain. "We are making plans to fly to some nearby place in Iran and then approach Doha from there. Flying a diverted aircraft all the way back to India is not a viable option," said an Indian flight route planner.
QA is one of the most popular airlines for Indians travelling abroad. Last year, it was at the sixth spot in terms of standalone airlines flying people in and out of India. Over 21 lakh people to and from India flew QA in 2016, with almost 80% of them transiting via Doha.
The Doha route changes will impact Indian travellers in a big way, especially in the ongoing peak summer travel season. Among Indian carriers, Jet Airways has five daily flights between Doha and Delhi, Mumbai, Cochin, Thiruvananthapuram and Kozhikode. Air India Express has a daily flight between Doha and Calicut; four times a week from Mumbai and thrice weekly from Mangalore. IndiGo has a daily flight from Delhi and Mumbai and plans to start from Kozhikode in July. QA lists 13 Indian cities as destinations, including all the metros.
"People travelling to Qatar on QA are mostly transit passengers to Europe and the US. Travellers on Indian carriers are mostly those working there," said a senior airline official. Soon after Saudi Arabia, Bahrain, Egypt and the UAE broke off all ties with Qatar on Monday, at least six Gulf-based airlines said they will no longer fly to that country. These airlines include Emirates, Etihad, Air Arabia, Fly Dubai, Saudia and Gulf Air. Qatar Airways also will not be able to fly to places whose airspace has been shut for its flights. So Indians who had booked tickets for internal travel from Doha will also be impacted.