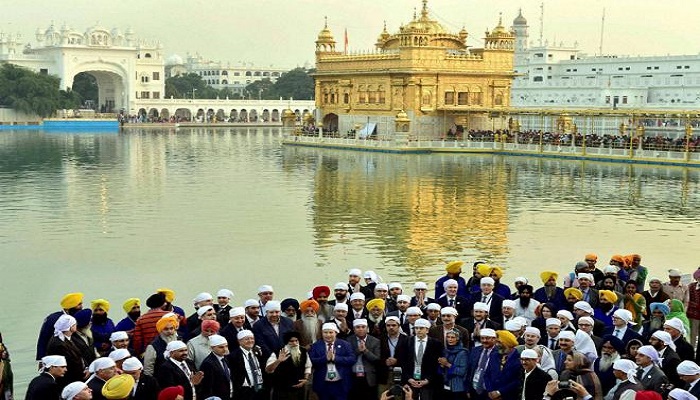 Pro-Khalistan slogans were raised at the Golden Temple in Amritsar on the 33rd anniversary of the Operation Bluestar recently.
As per sources,  a section of Sikhs, raised slogans of 'Khalistan Zindabad' at the popular Golden Temple.
Hundreds of Sikhs gathered at the Golden Temple were seen chanting 'Khalistan Zindabad'. Khalistan movement was one of the demand that was called for after the independence to seek a separate country for the Sikhs. Every year, Sikhs gather at the temple complex to mark the anniversary of 'Operation Bluestar'.
In 2015, a group of young Sikhs wearing Bhindranwale T-shirts inscribed with slogans such as "Never Forget 1984" were spotted at the holy shrine in Amritsar.
In fact, some years ago Bhindranwale t-shirts and memorabilia were sold openly on one of the anniversaries of Operation Bluestar. Every year, on the anniversary of Operation Bluestar, people pay their respects at the Operation Blue Star Memorial.