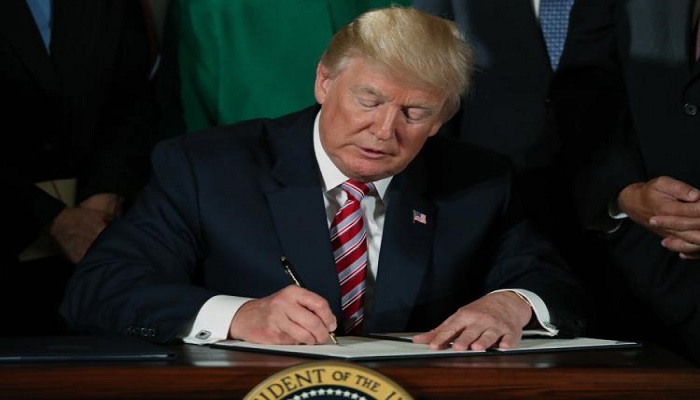 US President Donald Trump on Monday proposed to Congress a law to privatise the US air traffic control system with an eye toward modernising it and making it more efficient.
A plan the president says will improve aviation efficiency and enable broad upgrades for outdated air traffic management systems.
"For too many years our country has tolerated unacceptable delays at the airport, long wait times on the tarmac and a slowing of commerce and travel," Trump says during a speech from the White House. "Today we are proposing to take American air travel into the future, finally." Trump said, adding that "We're proposing reduced wait times, increased route efficiency and far fewer delays. Our plan will get you where you need to go more quickly, more effectively and … on time."
Trump's proposal to Congress calls for shifting ATC out of the purview of the Federal Aviation Administration and into a newly-created "self-financing nonprofit organisation".It will be under FAA supervision, the board of which would be comprised of airline, government and union personnel.
Trump added that the current US air traffic control system is not prepared to deal with innovation and is plagued by "unacceptable delays," which cost "billions" of dollars each year and constitute an economic burden to the nation.
The White House said that the new structure, which would be financed by tariffs on air tickets, would enable the transition to the use of GPS technology — instead of radar — to coordinate the country's air traffic control, a move that it said would create more direct routes.
The White House also said that liberalising the air traffic control system would allow the country to move forward with technologies such as uncrewed aircraft.
At a meeting with reporters, White House officials said that the initiative will create a more efficient system.
Transportation Secretary Elaine Chao said that officials had spoken with air industry representatives and they feel that it is necessary for Congress — currently controlled by the Republicans — to move now to push the proposal through.
In the past, Congress had debated a similar bill that did not come to fruition due to doubts about national security and the possibility that the measure would increase ticket prices.