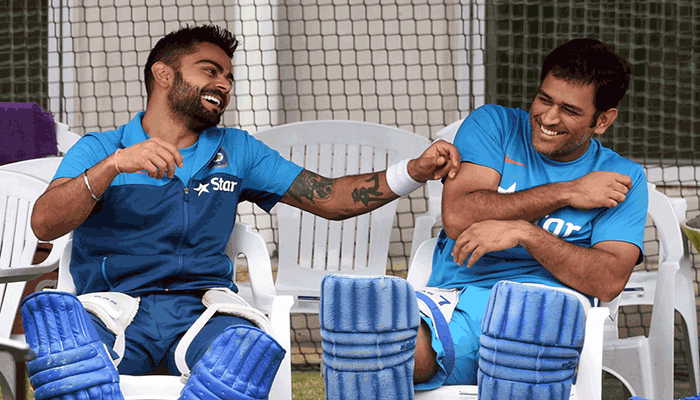 Indian captain Virat Kohli on became the fastest cricketer to score 8000 runs in ODIs. He won the title on Thursday during his unbeaten knock of 96 against Bangladesh in the semifinals of the Champions Trophy.
Kohli reached 8000-run mark in his 175th innings to go ahead of South African captain A B de Villiers. Villers had taken 182 innings to reach the milestone.
Sourav Ganguly (200 innings) and Sachin Tendulkar (210 innings) are now third and fourth on the list.
Meanwhile, Shikhar Dhawan also became India's highest run-getter in the Champions Trophy, surpassing Ganguly's haul of 665 runs.
Dhawan has so far amassed 680 runs from nine matches in two editions of Champions Trophy, including three centuries and as many half-centuries.
Dhawan's highest score in the Champions Trophy till now is 125, which he scored against Sri Lanka in a Group B game in the ongoing edition of the tournament. The Delhi batsman also broke Tendulkar's record of being the fastest cricketer to score 1,000 runs in ICC One—day International (ODI) events.