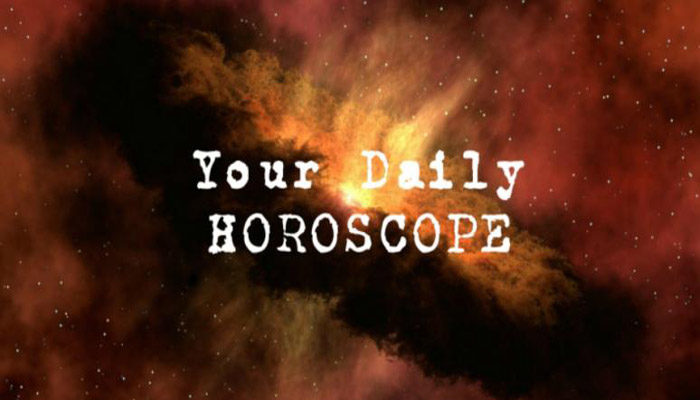 Aries
Recent developments may require some concentrated attention. Negotiations involving joint resources should be finalised today to avoid disagreements in the future.
Taurus
Focus on your relationship with friends today, the focus will be on you! What an excellent time to learn how your actions and attitude towards people affects the quality of your relationships.
Gemini
You shall be in a position to take a new look at your financial needs and your ability to earn. New and profitable ventures are indicated. Good health is in store for you.
Cancer
You shall be able to achieve your ambition through hard work –a promotion resulting in an increase in income as well as enhancement of status is also possible.
Leo
There will be a complete transformation in your life-success shall start coming to you without asking for it. A short journey is being planned around you try to be a part of the party.
Virgo
Today the mood will shift into one of more sober responsibility, However, the atmosphere won't change. There'll still be impatience, excitement and intensity so deal with it through control rather than movement.
Libra
You may need to fine tune your negotiation skills: remember that there's a fine line between assertiveness and aggression.
Scorpio
If you find yourself at odds with someone, look deep and see if you can understand what's happening underneath the surface. Bright ideas solve problems.
Sagittarius
Calm and routine – this is how your life can be described. Your health shall not be very stable –some minor problem or the other will troubling you but they shall be over soon.
Capricorn
You will get a substantial rise in status and all round development shall start favouring you. Even your opponents shall be varied of your valour.
Aquarius
Too much work and busy routines shall keep you tied beyond the limit. Hence you shall not have any time to relax.
Pisces
Sure, there is much to do and sorrows to deal with, but what really matters is the love you have in your life. Be thankful on this creative, fortunate day.