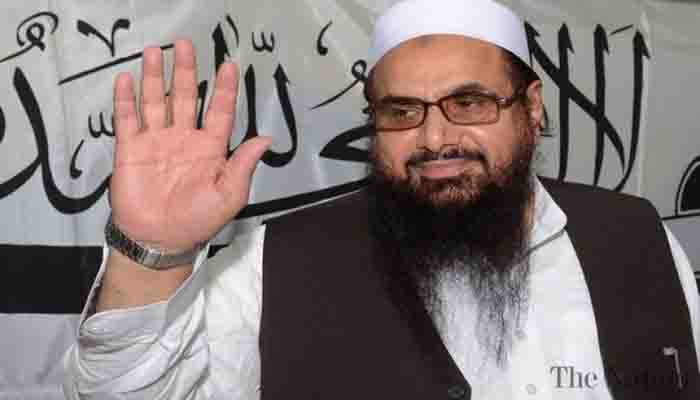 Pakistan's banned terrorist outfit Jamaat-ud-Dawa launched a political party days after authorities extended its chief and Mumbai attacks mastermind Hafiz Saeed's "house arrest" for two months fearing threat to public order.
Saifullah Khalid, closely linked to Saeed, announced the formation of 'Milli Muslim League' in Islamabad following weeks of the campaign in Punjab's provincial capital Lahore.
"We would soon file the application with Election Commission of Pakistan for its registration," Khalid, who claimed to be the president of the new party, said.
Khalid said the new party will strive to make Pakistan a "real Islamic state" and demanded the immediate release of Saeed, who is under "house arrest" since January.
The party, political observers said, seems as an effort to set up a front which is acceptable to moderate Pakistanis.
In a notification issued on July 28, the Punjab government's Home Department said that on the recommendation of the federal interior ministry, the detention of Saeed has been extended for another 60 days.
It said Saaed and others' detention expired on July 27 after his house arrest was extended for another 90 days.
He was initially put under house arrest on January 31.
The JuD is believed to be a front for Lashkar-e-Taiba, the group behind the 2008 deadly attacks in Mumbai in which 166 people were killed by 10 terrorists who came from Pakistan.