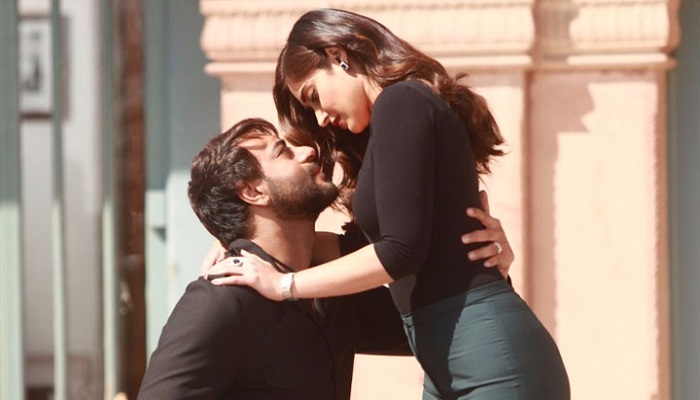 Ajay Devgn is one of the most successful actors of his generation, he has been a part of several blockbusters over the last 25 years – but Ajay Devgn remains quite a mystery to his colleagues and his fans. While many Bollywood stars are active on social media, even there Ajay Devgn is a man of few words.
"On social media, I say something only when I have something to say. Otherwise, I don't know what to say. I won't just put a selfie or say I'm going here and going there, that's not me. I like my privacy, and I would like people to respect that. But I do respond to fans," he says.
Ajay Devgn's first film of the year, Baadshaho, releases next week. With the number of big-ticket films underperforming and the count of flops only going up, one thing is clear – 2017 has been a bad year for the film industry. The moviegoers are sending out a message, loud and clear, they won't watch anything and everything that's running at the cinemas, they want quality and a film that's worth their time and money. Devgn, a producer himself, agreed that it has been a year which is offering a lot of learning to the business.
"We can't take things easy, and we always knew that good films work and bad movies don't work so this year is a reminder. You have to upgrade yourself with the way audience has started thinking. We can't sit back and say this is the only way we make films. You have to take into consideration what the audiences like and what they don't like. We all have to be careful," he says.
Ajay Devgn's next film Baadshaho is based on an incident during the 1975 Emergency. It's about a big heist of the gold belonging to a royal family but Devgn doesn't admit on camera that the film is based on a true event. "I'm not saying it's based on the event. That incident is like a part of the story. What's interesting is every character is complex, and every character is grey. So people have to figure out who they should trust and who they shouldn't so I think they will enjoy that experience," he says.
Baadshaho co-stars Ileana D'Cruz, Emraan Hashmi and Esha Gupta.