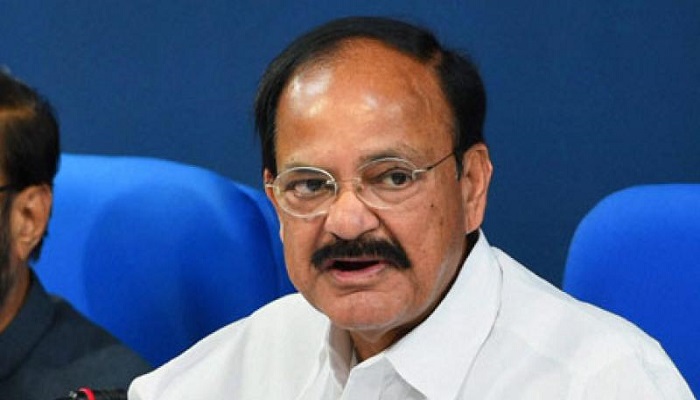 Vice President of India Venkaiah Naidu will officialy launch the Sports Ministry's much-awaited National Sports Talent Search Portal at the Indira Gandhi Indoor Stadium on August 28.
Sports Minister Vijay Goel said the Vice President has given his consent to be the chief guest of the ceremony.
"There have always been issues regarding fair selection of talented sports personhs in the state, national and international levels for teams in various sporting disciplines in our country," Goel said.
"This has been a serious issue for our government and acordingly we took steps to evolve this portal, where every child who ys talented in a particular sport or his teacher of parent can upload the sporting achievements of the child who is eight years of age," he said.
Goel said this achievements will be considered by the Sports Ministry and Sports Authority of India while shortlisting the talented kids, who will then be called for trials at the nearest SAI Centre for final slection.
The portal will provide a three step simple process for registration, pofile creatin and upload of achievements.
Goel said around 1000 kids will be selected and they will receive scholarships of Rs 5 lakh per year for eight years.
The portal will be available in English and otherv regional languages so that it is easier for any boy or girl who is talented in a particular sport to upload his or her achievements from any part of the country.
The portal will also be avialable as as App which can be downleaded on smartphones.
Besides, the Sports Minister today also announced the first edition of Rural Games or
Grameen Khel Mahotsav which will start from the Capital.
The first stage of the Rural Games will be held in Alipur, Mehrauli, Nangloi, Najafgarh and Shahadara from August 28 to September 1.