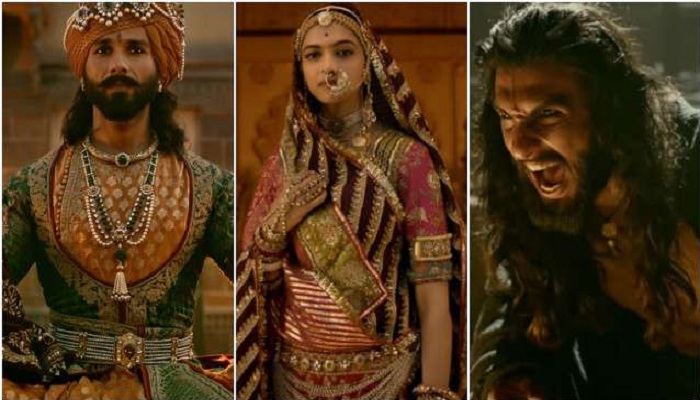 Finally, the much-awaited trailer of Padmavati released today. The strong presence and performances of the lead actors Deepika Padukone, Shahid Kapoor, and Ranveer Singh have made people impatient and they are now eager to watch the film on the big screen.
If the Padmavati trailer itself is so thrilling and giving us goosebumps, one can only imagine what the cinematic experience would be on December 1, 2017, when Padmavati releases !
Ranveer Singh's intense and fierce look in the trailer will set your heart thumping. Ranveer as Alauddin is menacing, evil and brutally fierce. His conviction and honesty make Khilji one of the most dreaded characters. Without having a single dialogue in the Padmavati trailer, Ranveer Singh manages to send a shiver down one's spine.
On the other hand, Deepika looked like a million bucks in the trailer. She has captivated millions of hearts already in the avatar of Queen Padmini. Deepika's dialogue epitomises women power. "Rajputi Kangan mein utni hi taaqat hai jitni rajputi talwaar mein hai," Deepika Padukone says at the end of the trailer, leaving us wanting for more.
Shahid Kapoor looked handsome and fierce as Rani Padmavati's husband, Rawal Ratan Singh in the trailer. Shahid looks every bit of a Rajput king with the tilak and pagdi on his head. Everything about the Padmavati trailer is aesthetic. Sanjay Leela Bhansali's eye for detail makes him the master of epic sagas, seeing his earlier films, too.