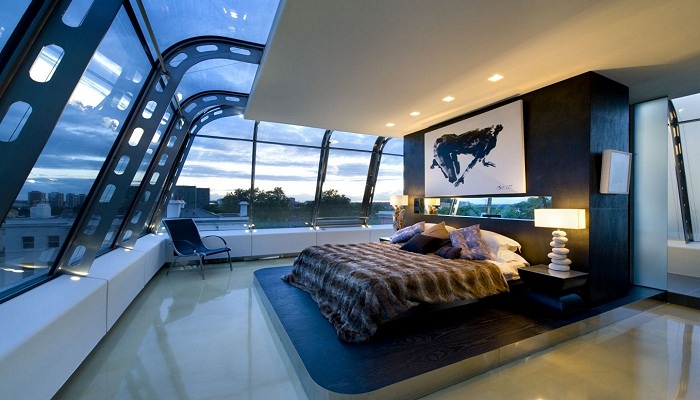 Redecorating your room can be an expensive and frustrating process. It not only eats away at your wallet but also becomes confusing at times, especially if you're endeavoring to give it a professional but personalized touch.
However, with this article to help you, you no longer have to suffer bad experiences with redecorating your room. This guide will help you give your room a new look without splashing on new wallpaper, furniture, and accessories. You can redecorate your room with your own belongings.
1.Clear your room. 
In order to redecorate your room, it is best to start from scratch and gather as many materials as possible. Wiping your room clean will give you a better view of its size, as well as allow you to plan the new layout. Although it may seem useless, the clutter filling up your room could be transformed into decorations if you take the time to sort through it. Take the time to gather all your belongings into one pile, removing items from the floor and furniture. While your room is cleared, run the vacuum over the carpet to remove grime and dirt.
2.Separate your belongings into piles. 
Once you have cleared out your room, go through your items and categorize them according to their purpose (example: clothes, games, decorations). Set aside belongings that could potentially serve as decorations or materials for a project (example: empty photo frame). Dispose of unwanted ones in a trash bag for quick disposal. Avoid keeping them out of sentiment, as they only waste space in your room. If you have unwanted belongings in good condition, such as clean clothes and books, donate them to a charity shop or have a garage sale. You could also offer them to your friends and family.
3.Plan the layout. 
Once you have cleared out and tidied your room, decide on its new appearance. You have a variety of options to choose from, such as rearranging the furniture or putting up old posters and pictures. To give yourself a better view, you could sketch out a blueprint of an ideal layout for your room. If you plan on repositioning your furniture, be sure that you leave enough space for the rest of your belongings. You should also make sure that you have room to walk around without feeling suffocated.
Rearranging your furniture is a simple method to transform your room. It can give you a fresh change of scenery and costs no money.
4.Choose a color scheme. 
While this step is optional, finding matching colors will help complement your room and make it appear professionally decorated. Select a few decorations (ex: albums, posters, pillows) that have matching colors before setting them up in your room. Be sure that they match your furniture, as well as your bedspread.
5.Recycle old items. 
Search through your categorized piles for cheap decorations to use. Redesigning a room doesn't necessarily require many decorations, as setting out a few in an artistic manner can be more powerful than spreading them all over the place. Find a few eye-catching pieces to personalize your room. These could include photographs of your family, posters of your favorite singers, your favorite albums, etc.
6.Make a "mood board". 
This is an easy, cheap way to decorate a blank wall. A mood board involves a collection of items that evokes happiness. They are pinned onto a large cork board, which can then be hung onto the wall. Simply gather together items that reflect your personality, such as photographs, old concert tickets, CD covers, quotes, magazine clippings/pictures from your favorite films and television shows. Using these materials, create a collage on your board, pinning each one securely in place. Don't worry if it seems cluttered, as its appearance is enhanced with each item that you add.
7.Add small touches. 
These can transform your room and change your perspective of it, encouraging relaxation and satisfaction. Simply adding small items – such as photographs of your loved ones in frames or stuffed animals – can spark old memories and evoke feelings of happiness. You should remind yourself that your room belongs to you, which means that you should add small touches of your life to it.
8.Add glowing stars. 
Pasting stars onto the ceiling is a popular method to spice up your room. They not only serve as wonderful decorations during the day but also glow beautifully when the night falls. However, if you don't have glowing stars, you can simply part your curtains to allow the moonlight to flood your room.
9.Decorate your walls. 
A simple way to transform your room is to add a personalized touch to your walls. You could hang up photographs or art pieces, as well as a calendar or cork board. However, you could also draw on your walls, provided that you have received parental permission. Be sure that you are certain about the design you want, as it can be expensive to repaint your walls.