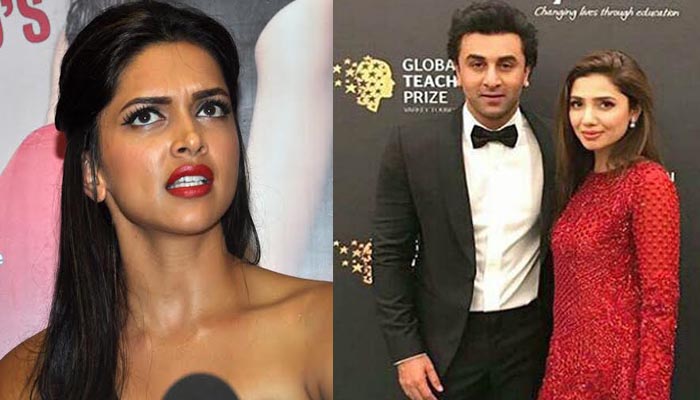 Amid the controversy over her new film, Padmavati is mounting up the lead character in the film Deepika Padukone came up sharing an opinion on another movie's ban.
As the director of the film Sanjay Leela Bhansali and lead actress Deepika is trolled and threatened in social medias Deepika gave her opinion on the ban on another movie Verna. The movie portrays the fight of a rape survivor to get justice and the lead character is performed by alleged lady love of Ranbir Kapoor, Mahira Khan a Pakistan actress.
The film is banned for some reasons and Deepika shared her opinion on the ban. She said that it's so sad that the film is banned. Her opinion is amid the protests calling her film banned.
Police have installed protection for Bhansali as well as Deepika due to rising protest over the film.