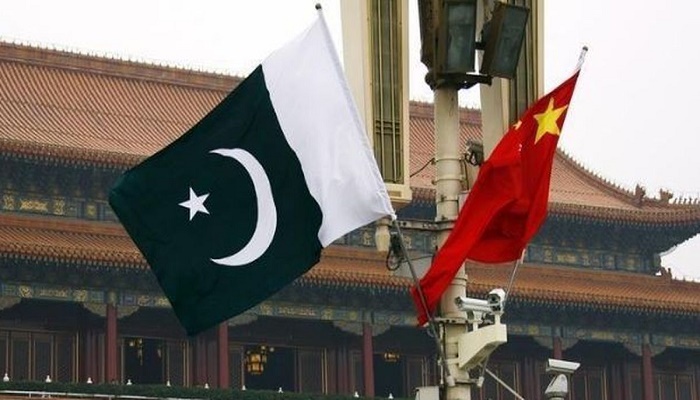 China has warned its citizens in Pakistan to keep a low profile, saying it has received intelligence reports of plans for imminent terror attacks.
The Chinese embassy in Islamabad posted the unusual alert on its website as Beijing is investing more than $60 billion in massive infrastructure and energy projects in Pakistan.
The investment under China-Pakistan Economic Corridor, known as CPEC, is bringing a large number of Chinese nationals to the country working on the projects and undertaking private businesses. Pakistan and China call each other all-weather friends, and Islamabad has made the security of Chinese a high priority.
"It is understood that terrorists plan in the near term to launch a series of attacks against Chinese organizations and personnel in Pakistan," the embassy statement said.
Precautions urged
It did not provide further details on the nature of the terrorist threat but urged all Chinese nationals to enhance personnal security, limit outdoor trips as much as possible, and avoid crowded public places.
The statement asked Chinese nationals to cooperate with police and the military in Pakistan and alert the embassy in the event of an emergency. Pakistani officials have not yet commented on the Chinese terror warning.
Officials estimate about 20,000 Chinese are in Pakistan, where China and its companies are involved in 300 projects. More than 9,000 of them are working under CPEC, which has been declared the flagship project of Beijing's "Road and Belt Initiative."
Plans for CPEC were announced in April 2015 during President Xi Jinping's state visit to Pakistan.
Threat is serious
The Pakistan army has trained and deployed a special security force of more than 15,000 personnel to safeguard CPEC projects and Chinese nationals working on them. Many of the workers live in Chinese-only enclaves.
Pakistan's leading defense and security expert, retired Lt. Gen. Talat Masood, said the country is on high alert in terms of security because of the ongoing demonstrations against U.S. President Donald Trump's recognition of Jerusalem as Israel's capital.
The U.S. has issued a security alert for Pakistan that temporarily restricts the movement of U.S. government employees in Pakistan.
Masood said Chinese security concerns are valid and Pakistan needs to take care of them.
"The threat is always there because you know there are many people who are opposed to Pakistan, they are opposed to Pakistan-China cooperation, they are opposed to the China-Pakistan Corridor," Masood told VOA Deewa. "They want to create hurdles, and this is one way of doing that."
Assassination plot suspected
In October, the Chinese embassy, through an official, told the Pakistani Interior Ministry that a member of the anti-China terrorist network, East Turkestan Islamic Movement (ETIM), had snuck into the country with a mission to assassinate the Chinese ambassador. The letter also urged Pakistani authorities to beef up the security of Chinese companies and nationals.
ETIM leaders and militants allegedly receive training and other support from militant sanctuaries in border areas of Afghanistan and Pakistan. Beijing has long pressed authorities in both the neighboring countries to crack down on the suspected ETIM fugitives.
The outlawed militant organization claims to be fighting for the rights of the Uighur Muslim minority in China in the western region of Xinjiang and allegedly is behind the unrest there.
In June, Islamic State claimed responsibility for killing two kidnapped Chinese teachers in the southwestern Pakistani province of Baluchistan.
Pakistan has repeatedly denied accusations that it harbors terror groups and has blamed extremists crossing over from Afghanistan and India for attacks in Pakistan.