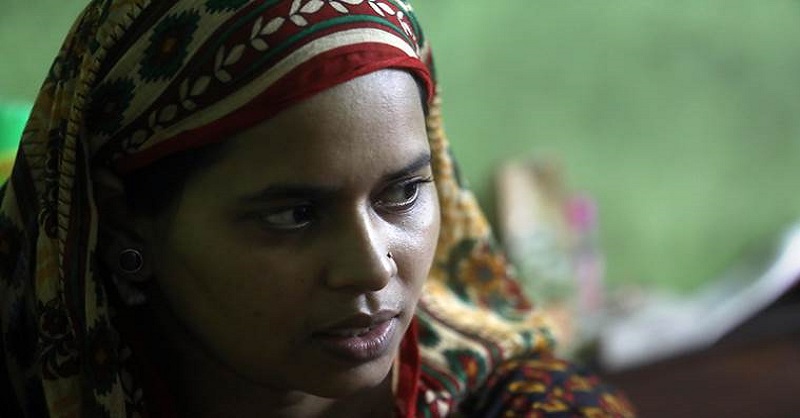 Rejoicing in the ban of the triple talaq in the Parliament, the people now celebrate the entry of the triple talaq petitioner into politics.
Ishrat Jahan, one of the petitioners in the triple talaq case, has joined the BJP, the party's state unit general secretary Sayantan Basu said today.
"Ishrat Jahan joined the BJP at our Howrah office yesterday," Mr. Basu told news agency PTI. Sources said Ishrat was felicitated by the Howrah BJP unit yesterday and inducted into the party.
Mr. Basu said a state-level programme to felicitate her was yet to be organized. Ishrat was one of the five petitioners in the triple talaq case. Her husband had divorced her over the phone from Dubai in 2014 by uttering 'talaq' thrice.
The controversial practice was struck down by the Supreme Court on August 22.
West Bengal BJP chief Dilip Ghosh, who is touring various districts in the state, said he had also come to know from party sources that Ishrat had joined the BJP in Howrah.
Jahan (31) is one of five women whose petitions on instant triple talaq were heard by the Supreme Court. The Muslim Women (Protection of Rights on Marriage) Bill, 2017 was recently passed in Parliament. Party sources also said she is likely to be the BJP candidate for the Uluberia Lok Sabha seat, which will go to by-poll on January 29.
Addressing media persons, Jahan said she was happy the Bill was passed in Parliament. "I welcome the Centre's move to pass the triple talaq bill. After this, the lives of our next generations are secured, and they will not have to go through the situation we experienced. I have joined BJP not because it is a political party, but because it supported our cause," she said.
Calling it a "proud moment" for the BJP, Mahila Morcha president Locket Chatterjee said, "She was one of the five women who had dared to file a petition on triple talaq in the Supreme Court. Our party also organized rallies and meetings in support of the triple talaq bill. It is a proud moment for us to have her in our party, as she has been an example of indomitable spirit. Our party will stand by Muslim women in West Bengal and across the country. Our party does not believe in vote bank politics."
She added, "Ishrat had sought help from Chief Minister Mamata Banerjee after she faced threats from local people. She did not receive any help. We will help her in every way possible, and ensure that she continues to fight against social injustice."