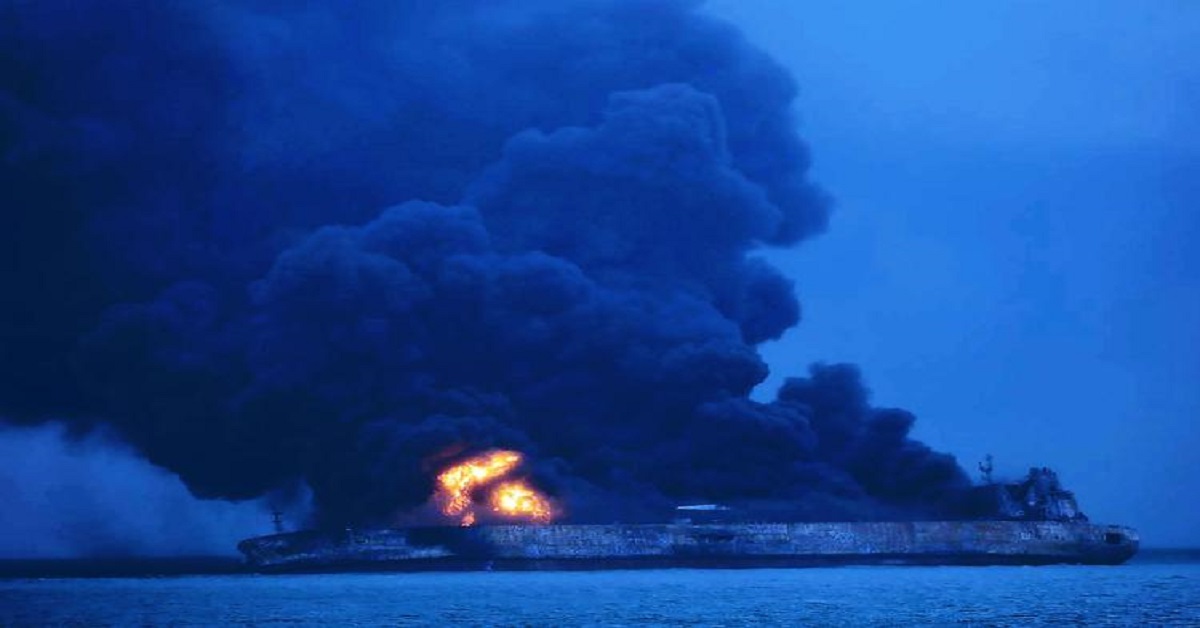 A tanker carrying Iranian oil and run by the country's top oil shipping firm was ablaze and spewing cargo into the East China Sea on Sunday after colliding with a Chinese freight ship, leaving the tanker's 32 crew members missing, the Chinese government said.
Thick clouds of dark smoke could be seen billowing out of the Sanchi tanker, engulfing the vessel as rescue efforts were hampered by bad weather and fire on and around the ship, Mohammad Rastad, head of Iran's Ports and Maritime Organisation, told
The Sanchi, run by the country's top oil shipping operator, collided with the CF Crystal about 160 nautical miles off the coast near Shanghai and the mouth of the Yangtze River Delta on Saturday evening, the Chinese Ministry of Transportation said
The Panama-registered tanker was sailing from Iran to South Korea, carrying 136,000 tonnes of condensate, an ultra-light crude. That is equivalent to just under 1 million barrels, worth about $60 million, based on global crude oil prices.
The tanker's 32 crew members are all Iranian nationals except for two Bangladeshi nationals, the Chinese transport ministry said.
https://www.eastcoastdaily.in/2018/01/08/wrong-way-driver-to-blame-for-fiery-crash-that-killed-6-people/