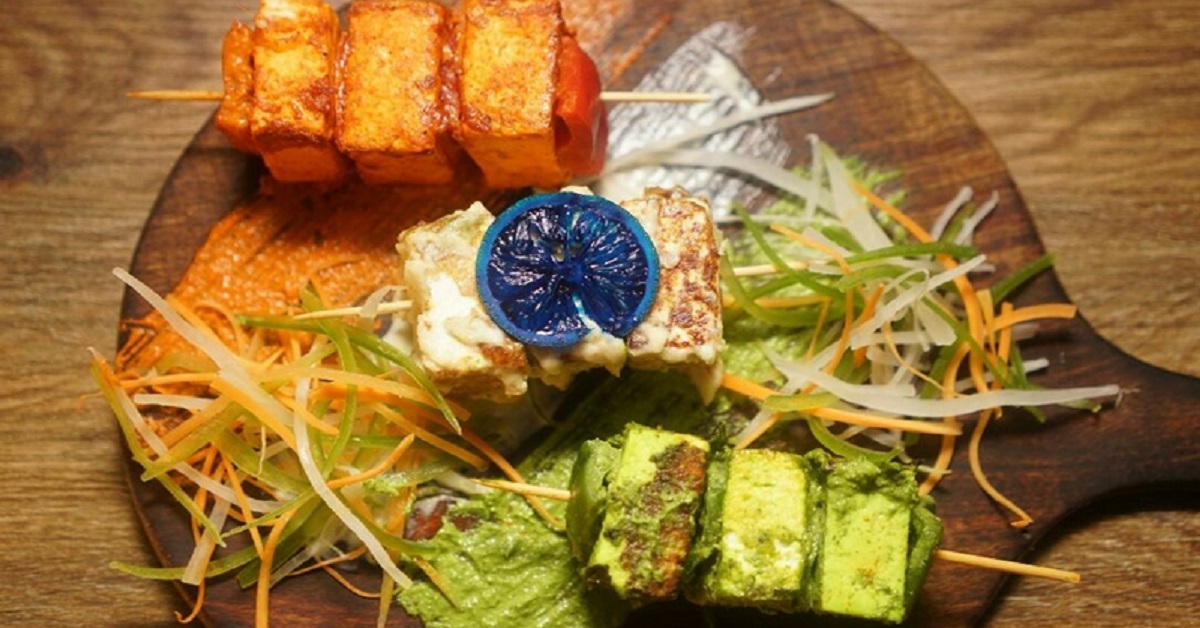 Listening to President's speech, watching Republic Day parades and binge-watching patriotic movies have always been a part of our Republic Day celebration for decades.
And when it comes to celebration noting can match the joy of indulging in delightful Republic Day special menus that comes with great deals at these restaurants.
In the spirit of 69th Republic day, spread some cheer and enjoy the most exciting food deals offered by the eateries in Mumbai. Take a look!
Cafe Bandra – For everything at Rs 69
From an array of tricolor-themed treats to mind-blowing deals, Cafe Bandra has it all. To honor 69 glorious years of Republic Day with patriotic fervor the cafe has specially curated tri-colored priced at Rs 69 each. Apart from the intriguing offer, woo your taste buds with their signature dishes such as 3 Spice of dip corn, Cheese and jalapeno poppers, Clay oven style Flag Chicken, Spice Of Chicken Ball, Veg Republic Rice, Vegetable Mornay, Chicken Republic Rice, Grilled chicken with Red pepper pesto sauce, Veg Republic Rice, Vegetable Mornay, and Grilled chicken with Barbeque sauce.
When: January 26
Where: Cafe Bandra, 85 Luis Belle CHS LTD. TPS 3 Junction of 16th & 30th Road. Bandra West
Cost: Rs 69
The American Joint – For 26% discount
Celebrate Republic Day with pride at The American Joint with the best of Indo-American delicacies. Head to the restaurant donning saffron/green traditional wear and get a discount of 26 percent. The menu is a sheer mix of Modern American Cuisine and raw Indian flavors with each dish prepared with its natural quotient intact and by using organic fruits and vegetables.
When: January 26, from 1 pm to 11 pm
Where: The American Joint, The Capital Building, BKC Rd, Bandra East
Also valid at their Borivali and Thane outlets.
TGFC – For burger at Rs 26
Golden brown buns, filled with fresh lettuce, juicy bright red tomatoes, a slice of creamy cheese, delicious onions and perfectly seasoned, the Simply Vego Burger at the TGFC is one you absolutely cannot resist. TGFC is all set to ring in the Republic Day in style by serving up the burger at only Rs 26.
When: January 26, from 12 pm to 7 pm
Where: The Good Food Co, Shop 3, Narottam Niwas, Nehru Road, Vile Parle East
Cost: Rs 26
READ ALSO: Republic Day Special: Indian Biryani's `Unity in Diversity'- 7 different types of Biryanis
Tea Trails – For a refreshing treat
Give yourself a refreshing treat this Republic Day with the Tea Trails' special teas all at Rs 69. On offer are beverages like Argentinian Mate, South African Red Tea, Japanese Sencha, Japanese Genmaicha and Smokey Chinese Lapsang Souchong.
When: January 26, from 9:30 am to 11:30 pm
Where: The Teat Trails, Shop 6/8, Near Trishna, Kala Ghoda, Fort
Offer valid on Tea Trails outlets.
Cost: Rs 69
Papacream – For classics and sorbets at Rs 26
No celebration is complete with ice creams. This Republic Day, walk into Papacream and grab Classics and Sorbets ice cream for Rs 26. Offer valid on Classics and Sorbets worth Rs 100 and below.
When: January 26
Where: Papacream, 18, Cambatta (Eros) Building, J.T Road, Churchgate
Also, available at their Juhu and Oshiwara outlets.
Cost: Rs 26