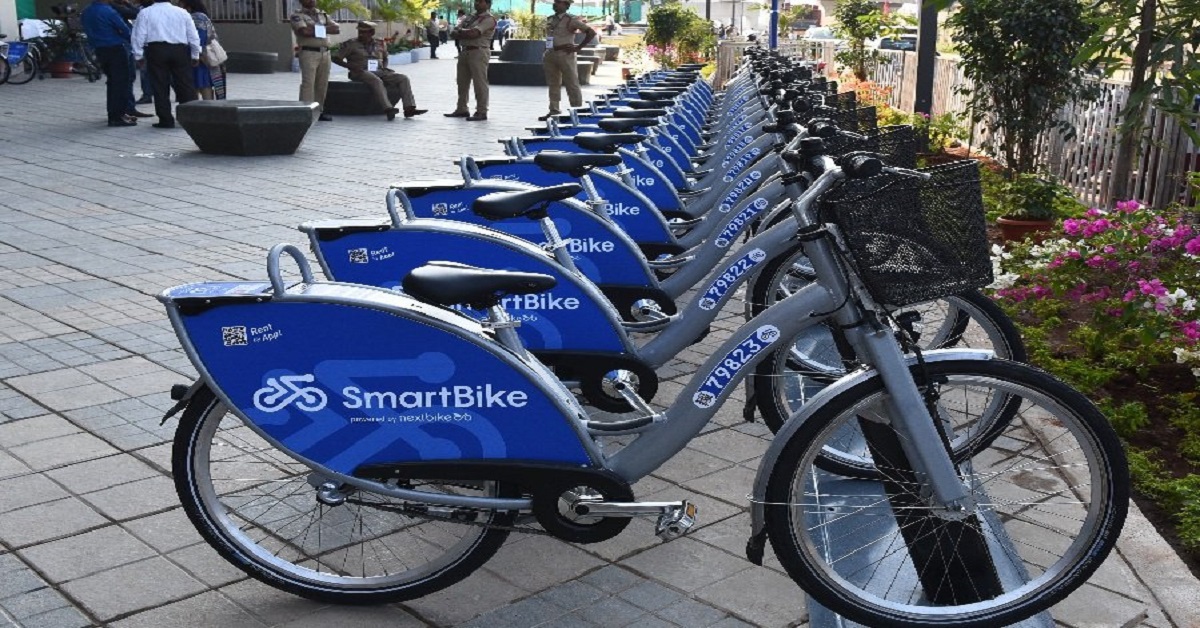 Do you want to use Bicycle in Metro station? You need to Mail your Aadhar!
At a time when there is widespread concern regarding the rampant misuse of Aadhar card and Supreme court is hearing a plea challenging the constitutional validity of Aadhar, a private entity is seeking Aadhar number for one to use a bicycle in Miyapur Metro Station in Hyderabad. This move has created much concern among citizens and activists.
The app-based cycle sharing service 'Nextbike' is the first to set up such a facility at the station. The app was launched during the time of metro opening in November 2017 but its full functioning was delayed for the fine tuning of the app.
Registering on the app is pretty straightforward, the app asks for your phone number and name but accepts payments only from Visa or MasterCard. "After the payment is done, you have to send a scanned copy of your Aadhaar card and a photograph. The registration will be approved after a day. You have the call the customer care and they will send you the code to unlock the bike via SMS," the executive added.
Also, read: Aadhar card linking Form for Atal Yojana Pension to be available soon 
Even the UIDAI has stated that "Please ensure that you delete the local copy of your Aadhaar downloaded on any public machine to avoid its misuse."
Thye have also warned of its misuse. So it is troubling to know why a cycle rental company need this., The clarification given by them is that they need it for to prevent any kind of theft.
But the amusing thing here is that these bikes have an inbuilt GPS facility and are widely in use across many countries.