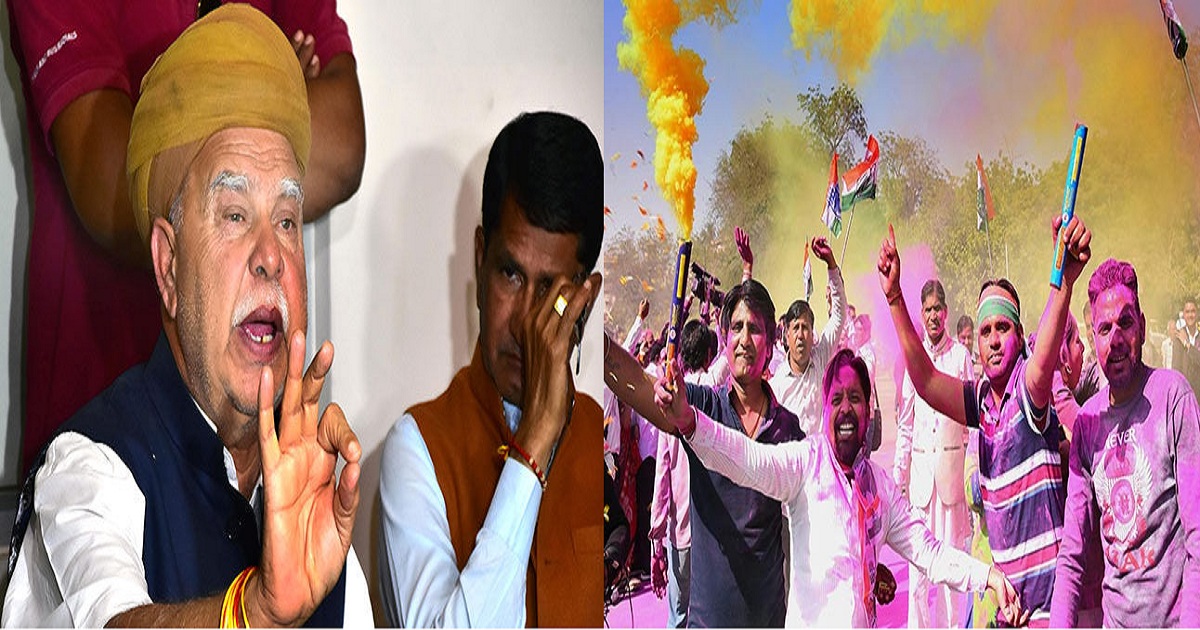 Rajasthan bypolls: Karni Sena reveals the real reason for BJP's defeat
Rajput Karni Sena today celebrated the result of Rajasthan bypolls and said that the failure of the government to stop the release of Sanjay Leela Bhansali film 'Padmaavat' was the main reason for BJP's poor performance.
Lokendra Singh Kalvi, who is the leader of the Rajput organisation, said that the result was a verdict on BJP's stand on the release of Sanjay Leela Bhansali film 'Padmaavat'.
"For the first time ever in Rajasthan candidates from ruling party didn't win. Padmaavat was not banned so it took the shape of outrage which was evident on 29th January and its result came today. I would suggest PM to ban it, it's the only solution," Kalvi said, according to reports.
The organisation had been demanded a ban on the period film, which is based on the life of a Rajput princess, on the grounds that it distorts historical facts and projects queen Padmini of Mewar in poor light.
Last month, Supreme Court of India had lifted the ban on the movie imposed by several states and directed them to ensure its release.
The film was released in theatres across India on January 25 amidst tight security and protest from various groups, including Karni Sena.
Also Read : Rajasthan CM congratulates winners; Congress wins in Lok Sabha
Today, as Congress looked set to wrest all the three seats from BJP, Karni Sena called it a victory for the Sagharsh Samiti.
"This is not the victory of a party, it is the victory of our Sangharsh Samiti. Public supported our Sangharsh and voted against BJP. If BJP follows the same trend, the results will remain the same," said a member of the group.
In a spectacular showing, the Congress today wrested the Mandalgarh Assembly seat in Rajasthan from the BJP and was on the road to victory in both the Ajmerand Alwar Lok Sabha seats in the state, sparking wild celebrations.