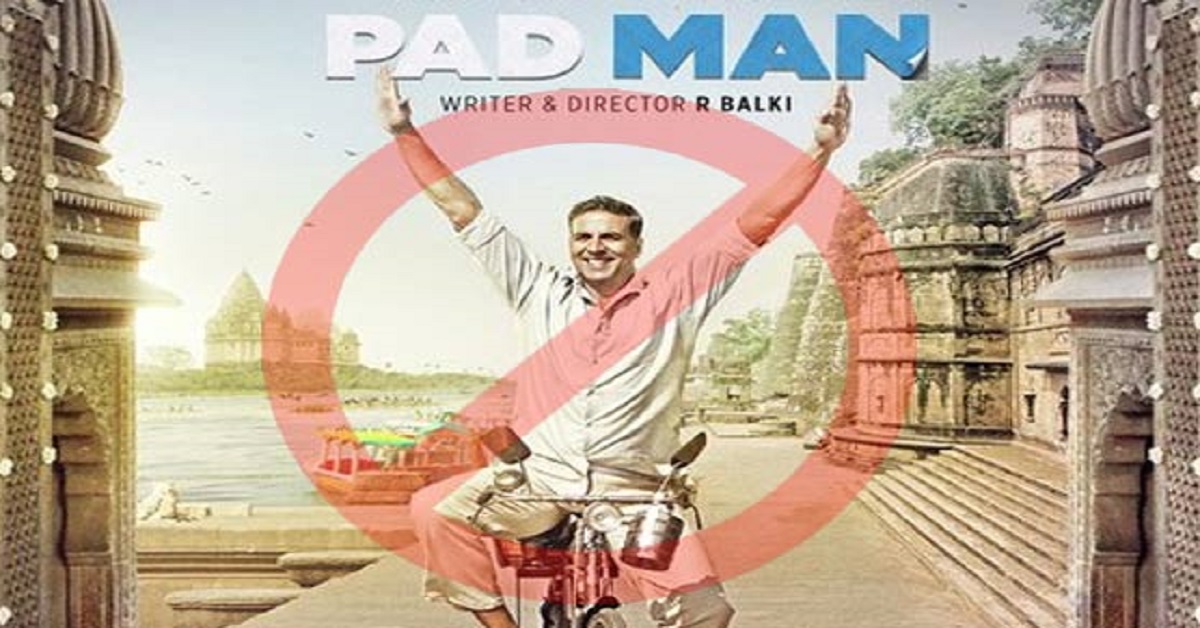 Akshay Kumar's PadMan has become a hit in the nation, what with menstruation and its hygiene being a taboo.
With a film based on such a topic, not only the industry but also the celebrities are coming out and talking about the problems associated with the taboo and how it shall be broken.
On the other side is our neighboring country Pakistan that has banned the R. Balki directorial strangely. Not only the decision is receiving flak from Indians but also from the people of Pakistan. Take a look:
Yes, Pakistani Women menstruate too. I support #Padman and menstrual hygiene. Ban on @PadManTheFilm in Pakistan is senseless. Release it now. pic.twitter.com/KpsTL6Rc3a

— Ammara Ahmad (@ammarawrites) February 10, 2018
"Against our traditions & culture" Oh well, coz women don't menstruate here… What stupid people sitting at Censor Board ! #PadMan must be allowed in Pakistan ! https://t.co/S7PUfBV9ak

— Gharidah Farooqi (@GFarooqi) February 10, 2018
Banning PadMan in Pakistan is another one of those illogical things that simply affect the business of cinemas in Pakistan.
Menstruation is a fact of life, and bringing it to mainstream consciousness is neither immoral nor un-Islamic.

— Mehr Tarar (@MehrTarar) February 10, 2018
READ ALSO: Movies that addresses the issue of Sanitary Pads before Akshay Kumar came with 'Padman'
Insecurity, illiteracy & double standards of #Pakistani filmmakers who're okay with dirty raunchy item numbers but consider "unislamic" to film a social awareness topic of #menstruation on #WomenEmpowerment
Censor board, ?move#Padman banned in #Pakistanhttps://t.co/MHfDx1zVys

— Mona Alam (@MonaAlamm) February 10, 2018
The decision to issue an NOC by the Ministry of Information Broadcasting National History and Literary Heritage is yet to be taken on the release of a foreign feature film "Padman" as the film has not yet been pre-viewed by the Central Board of Film Censors. pic.twitter.com/NExGsWGV8M

— Govt of Pakistan (@pid_gov) February 11, 2018
"We can't allow our film distributors to import films which are against our traditions and culture," FCB member Ishaq Ahmed had earlier said.