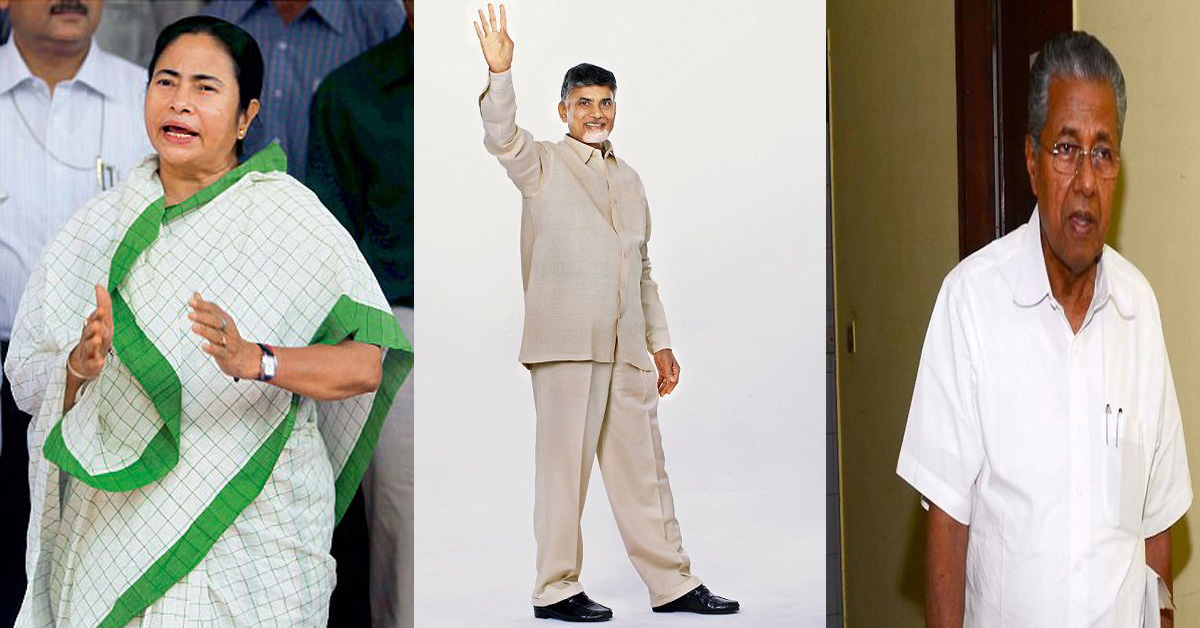 The latest report released by Association for Democratic Reforms (ADR), 25 of the total 31 chief ministers in India are crorepatis. Of them, all the richest is Andhra Pradesh CM Chandra Babu Naidu who has assets worth 177 crores while Arunachal CM Pema Khandu has assets worth 129 crores. The third man in the list is Punjab Cheif minister and Veteran Congress leader Amarinder Singh with declared assets worth over Rs 48 crore.
The list also sites the poorest chief ministers. Among the Tripura Chief minister has assets worth 26 lakhs and ops the list while West Bengal CM Mamata Banerjee has 30 lakhs worth of assets. Jammu Kashmir CM and PDP leader Mehbooba Mufti with assets worth Rs 55 lakh.
Also read: This non BJP chief minister supports RSS chief's statement regarding the Indian Army
So the average assets are worth 16.18 crores. Of the 31 CM's 8 have serious criminal charges against them which includes murder, attempt to murder etc. Kerala CM Pinarayi Vijayan has 55 cases against him and has assets worth 1.07 crores.
Of these 31 CM's only three are women, they are Rajasthan CM Vasundhara Raje, West Bengal CM Mamata Banerjee and Jammu and Kashmir CM Mehbooba Mufti.
The youngest CMs are Arunachal Pradesh Pema Khandu aged 35, Maharashtra CM Devendra Fadvavis aged 44 and Uttar Pradesh CM aged 45. The oldest ones include 74-year-old Punjab CM Amarinder Singh, 72-year-old Kerala CM Pinarayi Vijayan who is just two years younger than the Punjab CM. 71-year-old Mizoram CM Lal Thanhawla is the third in the list.
Of these 31 CM's 3 CMs are 12th pass, 12 are graduate, 10 CMs are graduate professionals, 5 are postgraduates and just 1 CM holds a doctorate degree.
These analyse were made from the self-provided affidavits of these CM's during the election time in States and Union territories.