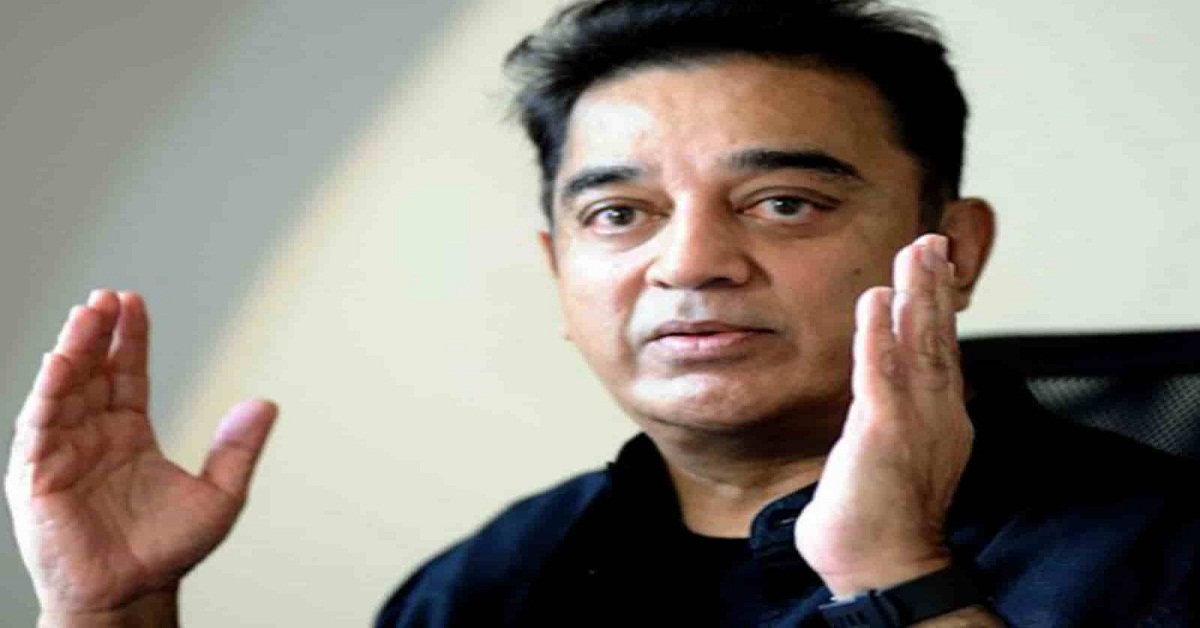 Kamal Haasan, who is forming a new political party, revealed that his decision to get into politics was made about 10-12 years ago but was not sure of going about it. Film star Kamal Haasan on Tuesday said there will be no more films for him as his plunge into politics for the people of Tamil Nadu is final and irreversible.
"Except for the two films which are coming out, there will be no more films for me," declared Haasan
On being asked whether he would stick to politics even if he loses the election, he said, "I will have to do something for an honest living. But I don't think I am going to lose."
"I may not have been a political entity but we have been in social service for 37 years. In these 37 years, we have collected about 10 lakh loyal workers.
"They are with me for the past 37 years. At my instruction, they have engaged more and more younger people in our welfare movement over the years including about 250 lawyers. All would become volunteers." He said.
"I am earnest. I am not here to improve my bank account. I could have led a happy, retired, popular life. My decision to come into politics is as I do not want to die merely as an actor. I will die in the service of people and that I have promised myself." He added.
Haasan said the colour of his politics is "black" and he is concerned about saffron colour. He said black in his politics reflects a Dravidian tone and the dark skin.
"It's culturally not a bad colour for us Tamils."
However, he surely does not plan to align with saffron colour (BJP). Haasan said if Rajinikanth's colour of politics is saffron then there would be no alliance.
"Ideologically, I believe in certain kind of India. It's nothing new. We have always been practising. It worked well for me. I am not a guy who hates change but not this kind of drastic change — monolithic and monoculture."
Claiming himself to be a fan of both Mahatma Gandhi and Jawaharlal Nehru, the actor said, "This country in all its diversity is what makes India for me."
Haasan said, "It is not yet looming large but it will if you allow it to go on in this direction, which we should not. We have a reputation to keep. We need to keep talking to them, dialogue is the only way."
Haasan went on to clarify that he is not a Hindu hater. "I cannot be hating Hindus or be the virodhi (opponent) of Hindus as I have many in the family. I am just saying this kind of extremism is bad for our lot."
"I am to announce my party and then the guiding principles. He (Rajinikanth) has to do that and then we can juxtapose," Haasan said adding his party's guiding principles would be released on February 21.
Haasan was at Harvard University to collect ideas for his project to adopt eight villages in different districts of Tamil Nadu and turn them into model villages.
"We will embark on a tour to Rameswaram, Madurai and Sivaganga and other places and will adopt a village. We want to give them the basic requirements — health, education, power, clean water and it's not impossible. The villages we have selected are truly neglected villages," he said.
Haasan revealed that his decision to get into politics was made about 10-12 years ago but was not sure of going about it. Now that he has, he said, "I can't keep complaining and get angry. You have to (get into politics). Unless you do that you cannot bring the reforms I am envisioning for Tamil Nadu."
Though the filmstar-turned-politician strongly believes the voters, disenchanted from AIADMK, would favour him over the DMK, he said, "I do not dream of being that (Chief Minister). I dream of things that I can do for the people."
Also Read: Aishwarya Rai Bachchan's Fanne Khan first look out