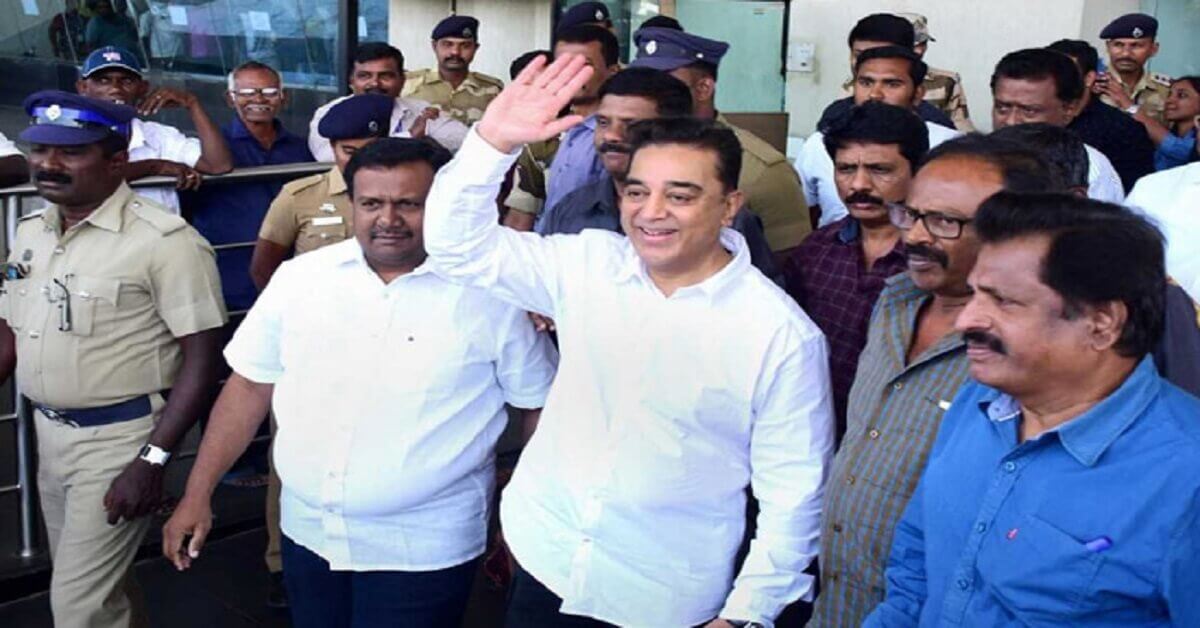 After Rajinikanth, veteran actor Kamal Haasan too has announced his entry into the political circle.
As actor Kamal Haasan prepares to launch his political party Wednesday, many in Tamil Nadu are waiting to see who its other faces will be — provided he announces the names.
Kamal Haasan will take out a roadshow from the house of late President A P J Abdul Kamal at Rameswaram, culminating in Madurai where he will address a rally to announce the party's name and launch its flag. Sources close to him said they expect Delhi Chief Minister Arvind Kejriwal to attend the rally; Kerala CM Pinarayi Vijayan and Bihar CM Nitish Kumar too were invited and they could send video messages as they could not reach Madurai.
What remains unclear, however, is who else the party will include other than Kamal Haasan. Some sources close to these developments say he may announce, at the rally in Madurai, the list of office-bearers for the party's district committees. Other reports, on the other hand, suggest that he is likely to follow the same route as the late J Jayalalithaa, who was the single power center in the party she ran until her death.
READ ALSO: Can Kamal Haasan and Rajinikanth repeat their success stories in politics?
Kamal Haasan, who has been meeting senior politicians in the last one week, including DMK's M Karunanidhi and CPI's R Nallakannu, besides Rajinikanth, has also visited Vijayakanth, the film-star who turned politician in 2005. Vijayakanth's September 2005 rally in Madurai, where he launched his party DMDK, had an attendance of over one lakh people. Sources close to Kamal Haasan hope that not less than 10,000 will attend his rally Wednesday evening.
Kamal Haasan had a guest at home Tuesday morning before he flew out to Madurai. Seeman, the fiery Tamil nationalist leader who heads the Naam Tamilar Katchi, said he regards Kamal Hassan so highly that he could not allow the actor to visit him, so he paid the visit himself. In one of his latest attacks against non-Tamil politicians, Seeman has targeted Rajinikanth for his Maratha-Kannada origins. For Kamal Haasan, he was all praise.
"At a time when we are all waiting for change, Kamal Haasan has decided to bring in change and launch his party. Kamal Haasan is an artist and I have great regard for him and his work," Seeman said. "As he was busy meeting many leaders ahead of the party launch, he wanted to meet me too. I said I would come and meet him, I do not want him to come and meet me. I wish him all the best in his political journey. Only time will tell if we work together or not."
Meanwhile, Kamal Haasan has commented that Seeman views him as an actor and does not know much of his political ideologies and plans. Seeman will change his opinion after the launch of his party.