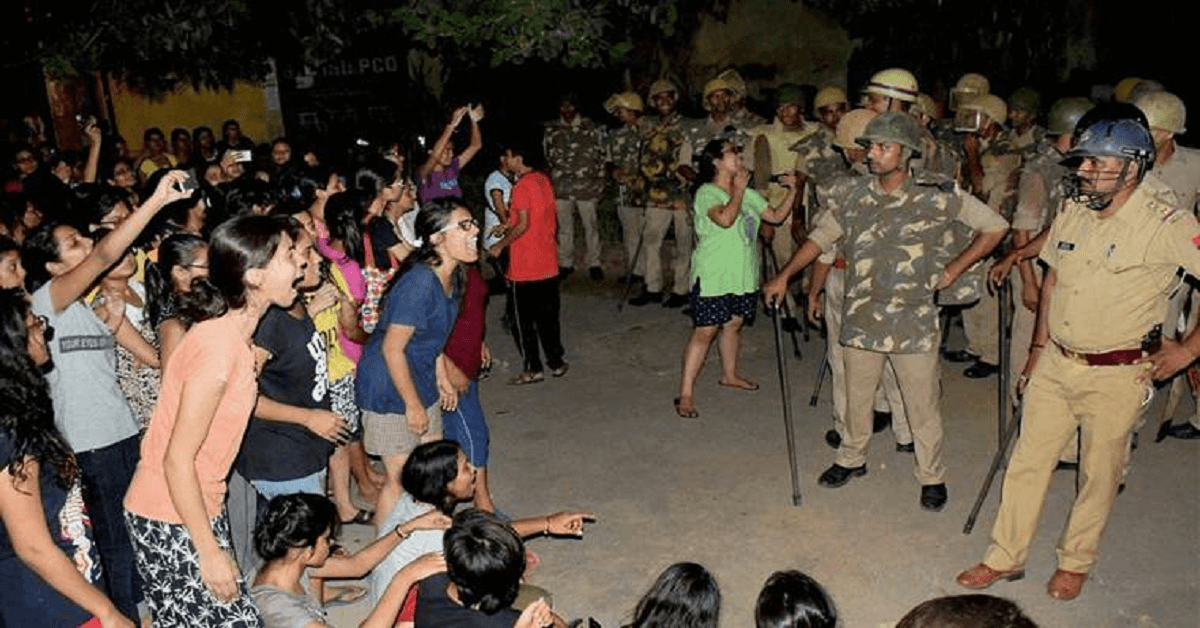 As the attack on Female students with Baloon filled with Urine is increasing ahead of the Holi celebration on March 2, students have scaled up protest before Delhi Police headquarters here on Thursday.
The protest was conducted by the students of Jesus and Mary College (JMC). The students were joined by many teachers from the Delhi University who complained the lack of supervision and deterrent measures to check such vulgar activities. They demanded the nabbing of hooligans.
"We demand increased police patrolling during Holi and marshals in buses as were promised," Maya John, history teacher at JMC said.
Also read: Delhi Chief Minister Aravind Kejriwal finds himself in yet another trouble
"I think residential societies should also be directed to hold meetings to sensitise their members as balloon throwing is rampant in societies where Holi meets are organised," she said.
They also complained of a tradition in College campus where during Holi, Male students take out a procession and literally imprisons women.
Some female students also complained that despite this attack some people's attitude was as if it was 'ok'. These female students want equality and their protest is for that.