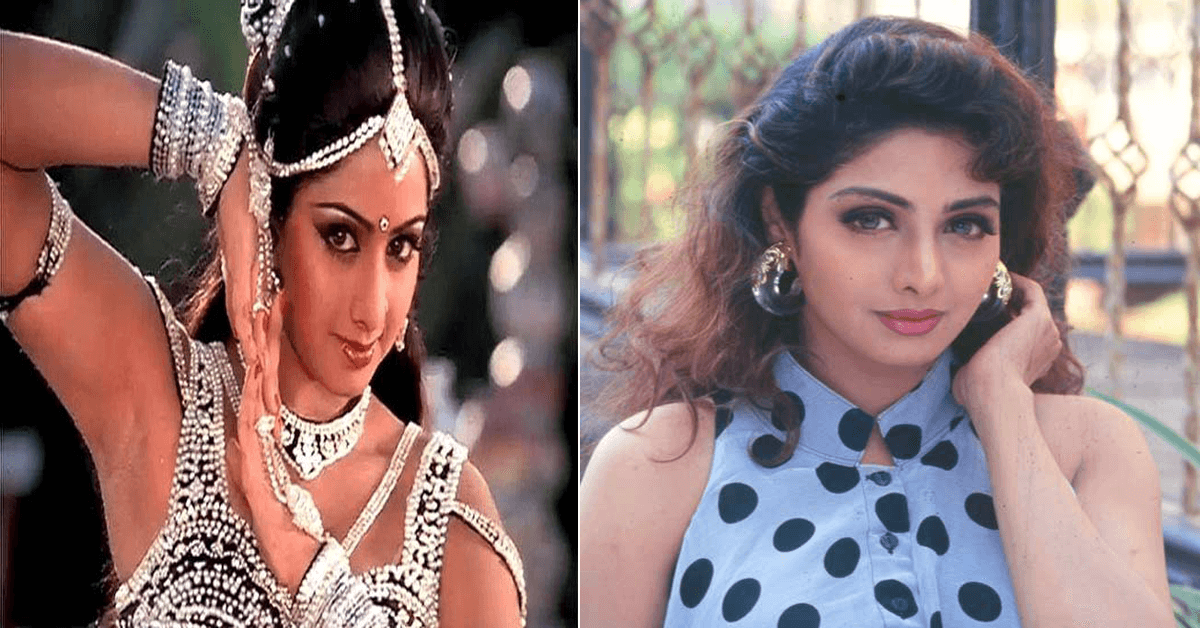 The news of the death of the legendary actress Sridevi had left a huge void in Indian Cinema. It was a hard fact for many to accept that the actress who ruled the Bollywood Cinema during the 70's, 80′ and the early 90's is no more. That's because she was not just an actor but a phenomenon who gained the tag of First 'Lady Superstar' in Indian Cinema. He beauty, aura, dance moves created a huge fan base for her. She was one of those few actresses who had a successful career both in South Film Industry and that of Bollywood. In South, She worked with three legendary actors who later became chief ministers.
M.G.Ramachandran aka MGR: She worked with the renowned actor-politician in 'Naam Naadu' as a child artist. The film starred MGR and Jayalalithaa in the lead. The movie was a remake of Kathanayakudu, a Telugu film. She played the role of a supporting actor's son.
Also read: Actress Sridevi wears burkha to watch this Kamal Haasan film : Here's the reason
Jayalalithaa: Apart from Naam Naadu, Sridevi got a chance to work with Jayalalithaa in Kandhan Karunai, a Tamil film that also starred Gemini Ganesan and Savithri. She also was part of Aathi Parasakthi where Sridevi played Lord Murugan while Jayalalithaa played a Goddess Sakthi.
NTR: 'Chandni' actress was lucky enough to have worked with the actor turned politician in three movies. Bobbili Puli, Anuraga Devatha, Vayyari Bhamalu Vagalamari Bhartalu. Justice Choudhary, Aggi Ravva, Gaja Donga, Kondaveeti Simham are some of their projects together.
Sridevi was last seen in the Movie 'Mom'. The late actress will be seen on silver screen for the last time in Shah Rukh Khan's movie 'zero' which is slated to release in December 2018.She had a cameo in the movie.