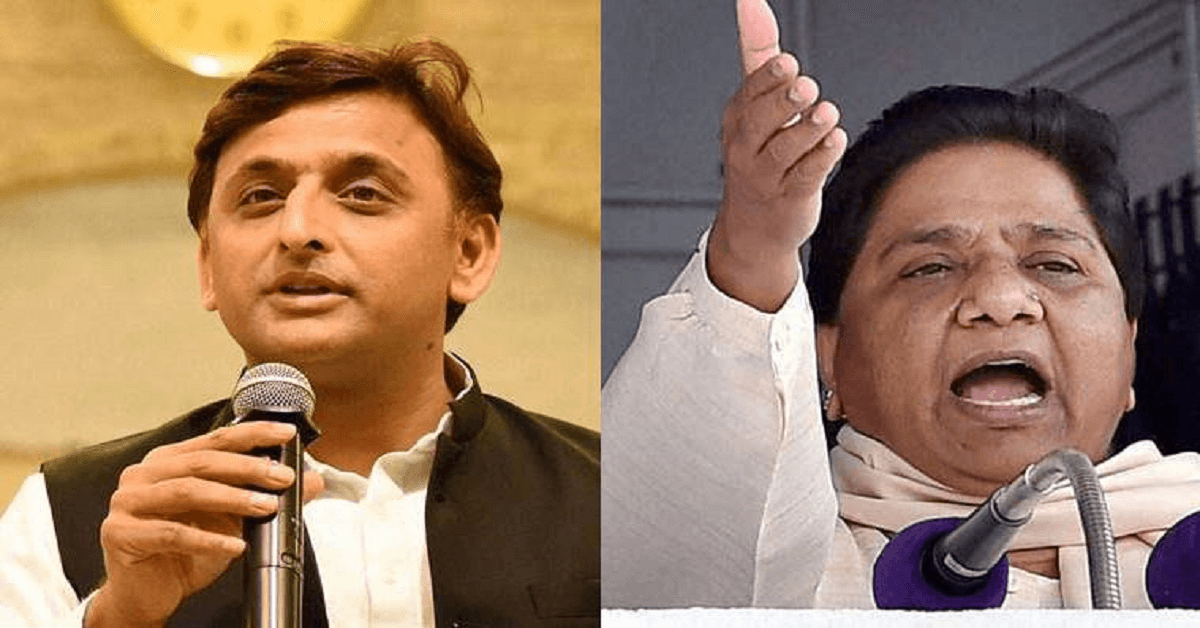 BJP Juggernaut has sent alarming signals across political parties and now it seems arch rivals Bahujan Samaj Party (BSP) and Samajwadi Party (SP) are likely to enter into an alliance for the Gorakhpur and Phulpur Lok Sabha bypolls in Uttar Pradesh.
The decision to contest in the alliance was taken at the residence of BSP supremo Mayawati's residence. An official confirmation is expected anytime soon.
Samajwadi Party will put candidates in both constituencies while BSP will support SP's candidate from Phulpur.
Also read: Vande Mataram Controversy still burns BJP-BSP Councillors Clash in Meerut
The BJP has fielded former Varanasi mayor Kaushlendra Singh Patel as its candidate from Phulpur while Upendra Shukla would contest from Gorakhpur.
Both the seats became vacant after UP Chief Minister Yogi Adityanath and Deputy Chief Minister Keshav Prasad Maurya resigned from the Lok Sabha to take up the new responsibilities last year.
The coming together of BSP and SP is seen as the formation of new alliances before the Lok Sabha polls in 2019.
The Congress named Dr Sureetha and Manish Mishra as contestants for Gorakhpur and Phulpur bypolls, respectively.Voting for Gorakhpur and Phulpur bypolls will be held on March 11 and the votes will be counted on March 14.