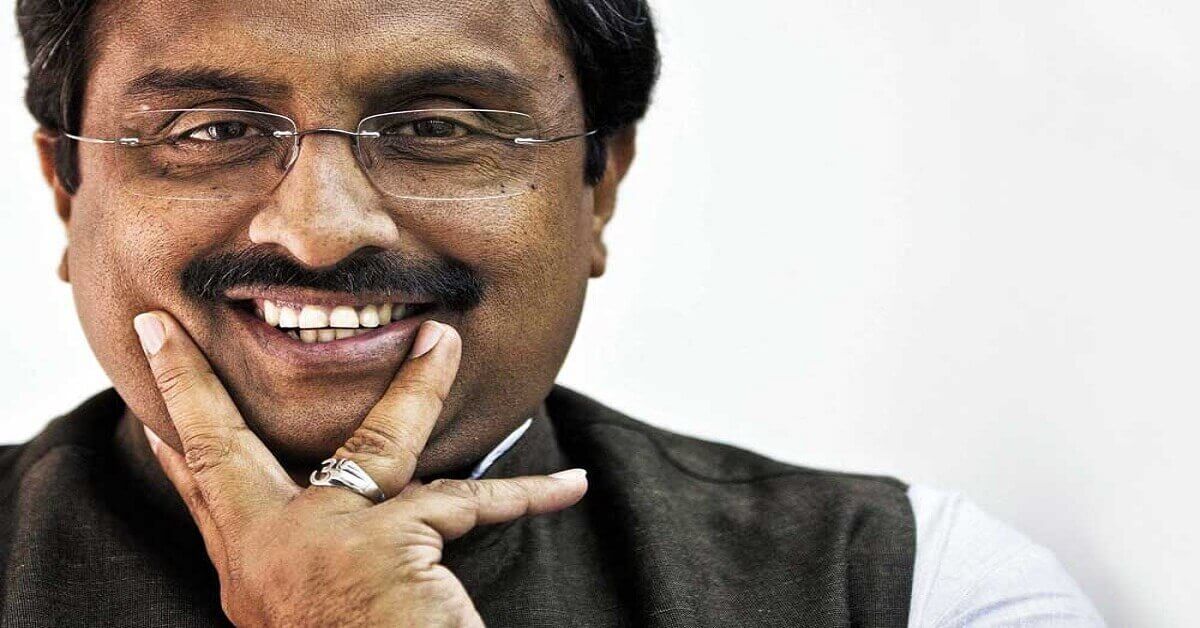 As the tensions over the demolition of statues of great leaders have increased over the last few days, the Bharatiya Janata Party's National General Secretary Ram Madhav has come out denying all accusations against his party about its involvement in the issue. Ram Madhav downplayed the toppling of the Lenin statue in Tripura, which had set off the dispute over statues in the country. According to Madhav, "no statue had been demolished in Tripura".
Ahead of BJP's swearing-in ceremony in Tripura today, Ram Madhav claimed that there have been no issues of vandalism in the state. He further said that the statue of Vladimir Lenin had been removed from the College Square in Belonia as it was erected at a "private property". He said, "It was located at a private property and was removed by those by the owner of the property. There was no vandalism,"
ALSO READ: Statues of Gandhi and Ambedkar vandalized in various parts of the country
Madhav also took the opportunity to attack West Bengal chief minister Mamata Banerjee, by pointing out that vandalism had actually taken place in Bengal. "Mamataji should worry about her own state first and not the nation," said the BJP leader.
It must be noted that a couple of statues of legendary leaders became subject to vandalism soon after the toppling of Lenin statue in Tripura. A statue of the Dravidian icon and social reformer EV Ramasamy(Periyar), was vandalised in Tamil Nadu's Vellore on Tuesday night whereas a statue of BJP icon Syaama Prasad Mookerjee was targetted at Meerut. This was followed by the attack against a statue of Mahatma Gandhi in Kerala's Kannur district and an Ambedkar statue which was damaged at Tiruvottiyur in Tamil Nadu's Chennai on Thursday.