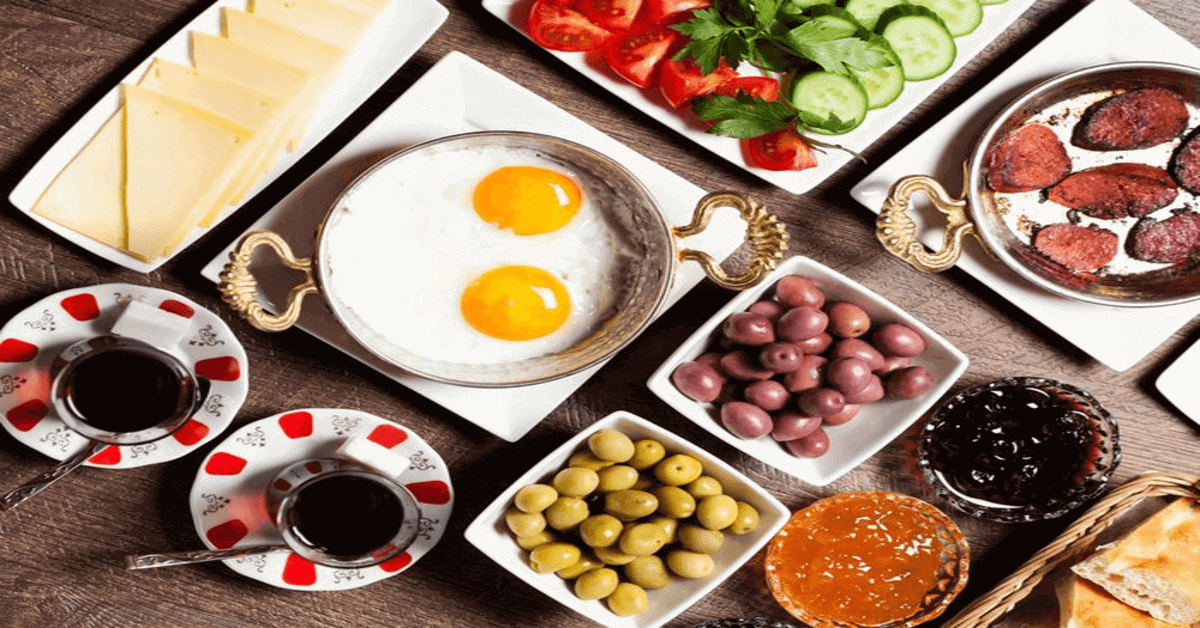 When you are upset you turn to your favorite comfort foods. So do I. Let's turn this comfort food into a breakfast.
HALF-AN-HOUR BREAKFAST RECIPES
CHICKEN SAUSAGE & POTATO HASH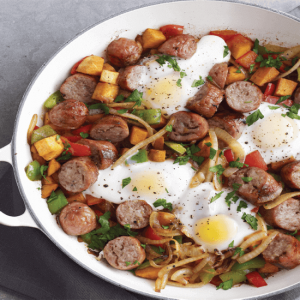 Hash is total comfort food, whether it's for breakfast, lunch or dinner. And adding eggs on top of it? Yummm!!!
MAKES: 4 servings
TOTAL TIME: Prep/Total Time: 30 min.
INGREDIENTS
3 tablespoons canola oil, divided
1 package (12 ounces) fully cooked sun-dried tomato chicken sausage links or flavor of your choice, coarsely chopped
1 package (20 ounces) refrigerated diced potatoes with onion
1/2 cup chopped sweet onion
1/4 teaspoon plus 1/8 teaspoon pepper, divided
1/2 cup chopped roasted sweet red pepper
1 tablespoon butter
4 large eggs
READ ALSO: Protein inspired dessert breakfast to freshen up your morning
DIRECTIONS
In a large nonstick skillet, heat 1 tablespoon oil over medium-high heat. Add sausage; cook and stir 4-6 minutes or until lightly browned. Remove from pan.
In the same pan, heat remaining oil over medium heat. Add potatoes, sweet onion and 1/4 teaspoon pepper; cook, covered, 10-12 minutes or until golden brown, turning potatoes every 2 minutes. Stir in red pepper and sausage; heat through.
Meanwhile, in another large nonstick skillet, heat butter over medium-high heat. Break eggs, one at a time, into pan; immediately reduce heat to low. Cook, covered, 5-6 minutes or until whites are completely set and yolks just begin to thicken. If desired, carefully turn eggs and cook the second side to the desired doneness. Remove from heat; sprinkle with remaining pepper. Serve over hash.
NOTE:
Those ingredients that are not available in your region, use your creativity & mix n' match or substitute it.