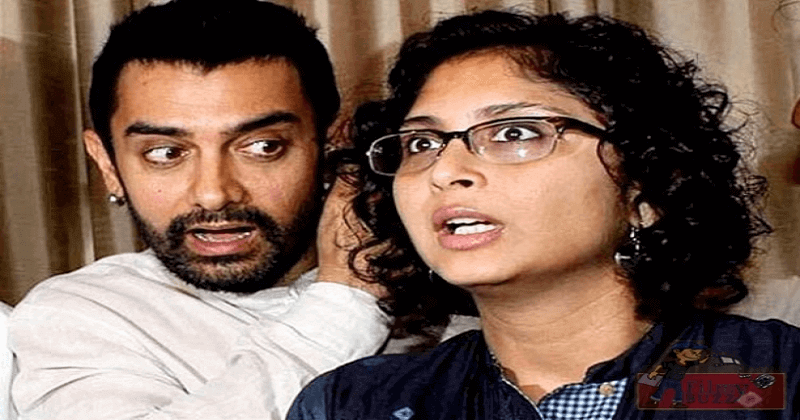 Bollywood's Mr perfectionist who turned 53 this week has made some shocking revelations regarding his personality. The actor said that he has various bad habits that he wishes to get rid off.
Aamir, while speaking at a function, said that he is highly obsessive in nature and termed it as his worst habit. "One bad habit that I have is I am a very I obsessive personality I think that's a problem," said Aamir. However, the actor's wife Kiran Rao was quick to correct her husband by saying,"That's not your habit that's your personality."
Kiran also took the opportunity to reveal certain complaints she has about Aamir. According to her, the actor spends very little time with her and does often smoke a lot. She said, "I keep telling him every day that 'You don't spend time with me', 'You smoke a lot', 'You are always on phone'. But if I actually had to change him, I don't think I would be as happy to see that. I am very happy the way he is."
ALSO READ: Things You Probably Didn't Know About Bollywood's Super Star- Aamir Khan
Kiran also pointed out some of the positive qualities in her husband such as his sensitivity and intelligence which according to her led to their marriage. "The things that I like the most in him are his sensitivity and intelligence for which I married him. The deep understanding that he has of people, his love for people and his sense of caring and empathy for people, I think those are the qualities that most attracted me to him. Also his incredibly sharp mind his ability to understand ideas, I really hope he doesn't change," she added.
The Bollywood superstar replied by complimenting his wife and termed her as a major force in his life. "Kiran has been someone who has been a major force in my life and I think ever since Kiran has come into my life, I feel there is a change in me. Earlier, I used to very serious. There is a sense of joy and energy in my life," he said.
It must be noted that Aamir is currently shooting for director Vijay Krishna Acharya's Thugs of Hindostan which also features Amitabh Bachchan and Katrina Kaif.