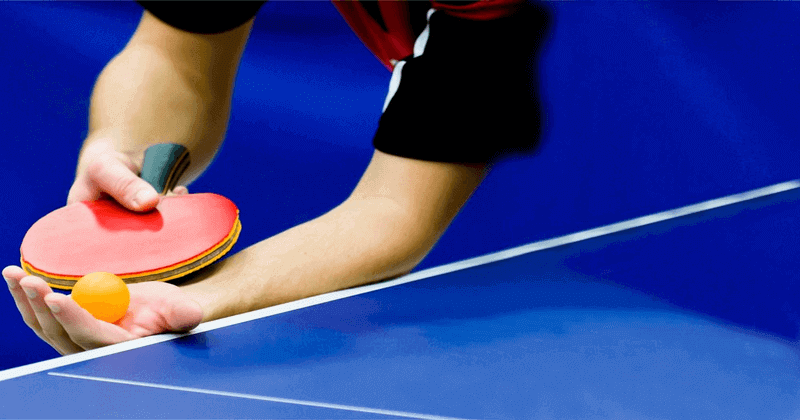 With just two weeks left for the Commonwealth Games' Table Tennis match to begin, one of its players is suspended.
A day after being accused of allegedly raping an 18-year-old in Kolkata, India's youngest national table tennis champion and Olympian Soumyajit Ghosh has been provisionally suspended by the Table Tennis Federation of India (TTFI) on Friday.
"The Executive Board (EB) of the Table Tennis Federation of India has placed Soumyajit Ghosh under provisional suspension, pending the final outcome of the police investigation and court verdict, if any, on the alleged rape charges against him by a teenager," the TTFI said.
The TTFI further confirmed that the paddler will not be able to participate in any tournament–national or international–during the suspension.
READ ALSO: Hasin Jahan shopped for lakhs, She only need money: shami's Uncle
The decision means Ghosh's hopes of being part of the Indian squad for the 2018 Gold Coast Commonwealth Games has also ended. The table tennis squad for the prestigious Games is slated to depart on April 30.
Yesterday, the FIR was lodged against the Arjuna awardee player at the Barasat Women Police Station after the teenage girl filed a complaint against him.
The girl alleged that Ghosh, with whom she was in a relationship for last three years, raped her on the pretext of marrying her.
"We were in a relationship since last three years, during which he raped me. He also promised to marry me, but refused later," the victim said.
However, one of Gosh's relatives has denied all the allegations, saying "all this was done to defame Gosh."
Ghosh had represented India in 2012 and 2016 Olympics. He also became the youngest national champion at the age of 19, when he defeated Sharath Kamal in the 74th National Table Tennis Championships.