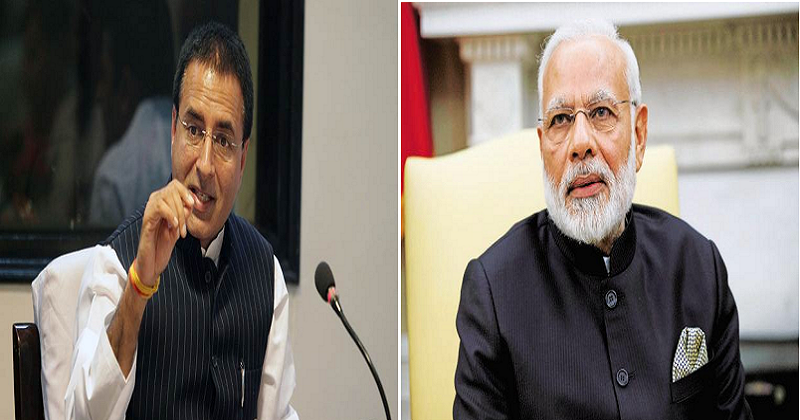 Chips in Set Top Boxes : Narendra Modi Govt is 'surveillance sarkar' ,says Congress
Congress on Monday attacked the Modigovernment over its proposal to install a chip in television set-top boxes to ascertain viewership data, dubbing the move a serious breach of privacy and the "next stage of surveillance".
Congress communications in-charge Randeep Surjewalaalleged that information and broadcasting minister Smriti Irani wanted to now know what shows people watch within the four walls of their bedrooms.
In a Twitter post, Surjewala referred to the Modi government as "surveillance sarkar" which had shattered to pieces the right to privacy.
Also Read : " If serious on providing 'justice for daughters', speed up trials " Rahul Gandhi to PM Modi
"In a serious breach of privacy, Smriti Iraniji wants to know what show you watch on your TV, within the four walls of your bedroom, without your permission! Why?
"'Ab ki baar Surveillance sarkar'. The right to privacy broken into pieces," he tweeted.
The Information and Broadcasting Ministry has proposed installing a chip in new television set-top boxes which will provide data about channels watched and for how long.
A senior official of the ministry said the move is aimed at getting "more authentic" viewership figures for every channel.
"This would help advertisers and the DAVP to spend their advertising expenditure wisely. Only those channels which are widely watched will get promoted," the official added.