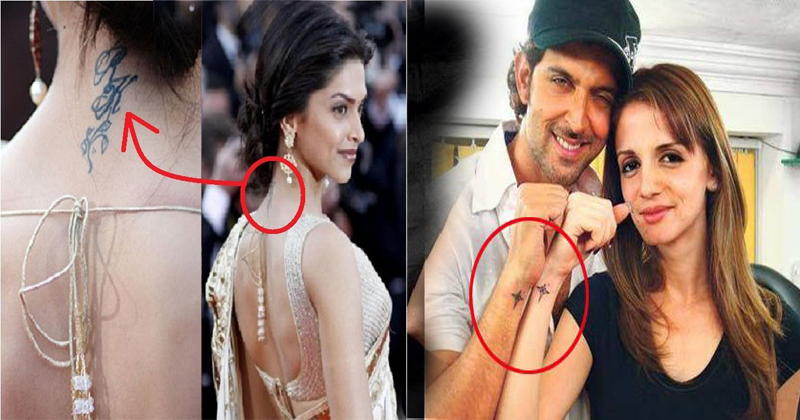 A tattoo is forever unless you're a celebrity. Stars have been getting tattoos of their loved ones since tattoos and celebrities came into existence. Some of these couples lasted together, their mark of love growing brighter by the year, while some broke up and their tattoos faded away with their relationships.
But when their romance or relationship ended, their tattoos stood null and void. So, the distressed actors lamented and either got them changed, covered up or removed with regret.
Let's have a look at a few stars having tattoos of their ex
Deepika Padukone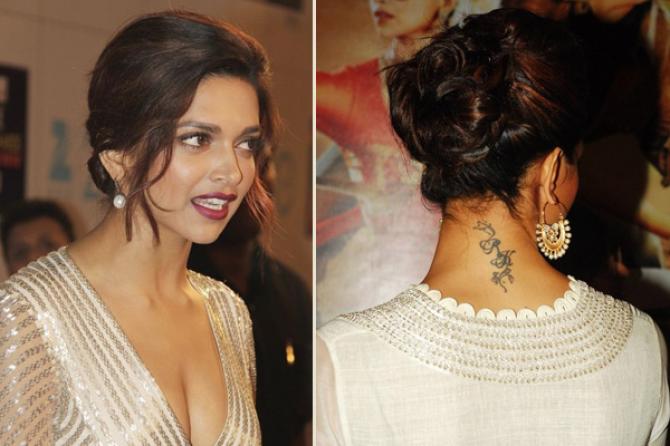 Third party image reference
Deepika Padukone is a strong girl who won't look back in disappointment. Ranbir's initials as a tattoo on the nape of her neck clearly described her relationship and grabbed many eyeballs. But, the girl didn't know that the affair which created much hoopla didn't have a future.
Hrithik Roshan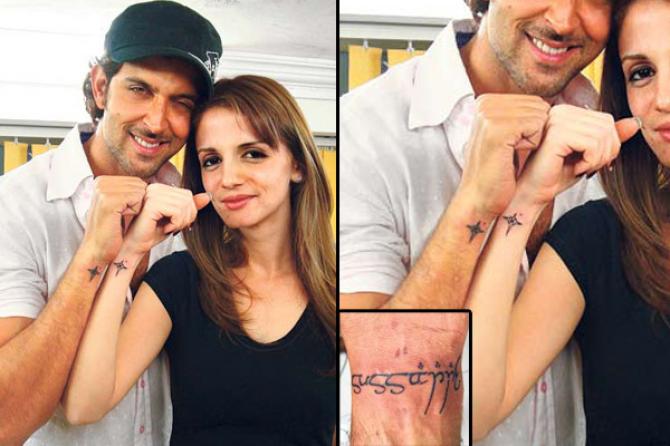 Third party image reference
Hrithik and Suzzane got matching star tattoos done on their wrist during their heydays. The macho man also had Suzzane's name carved on the underside of the wrist. Unfortunately, the couple isn't together anymore and are focussing on the present. However, Hrithik could not completely part ways with his past and decided to let go the tattoo and the ex-wife's name unchanged. He has left the symbolic tattoos the way they were.
Suzzane Khan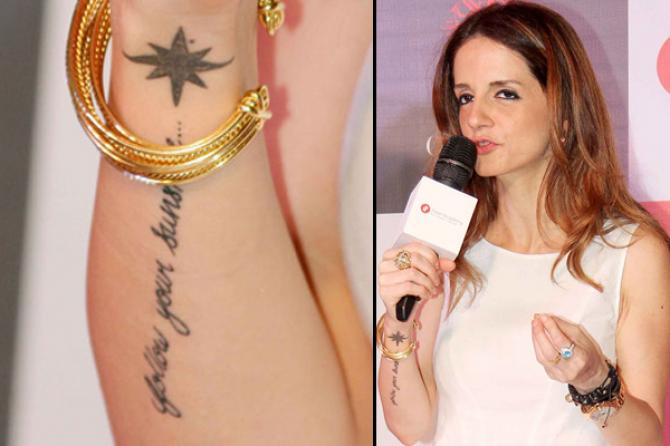 Third party image reference
While Hrithik did not alter his tattoo, wife Suzzane regretted the mistake made and got her original star tattoo modified. The star sign tattoo on her wrist is redesigned by adding 'Follow your sunshine' words to it. The ex-wife has freed herself from the past regrets and reworked the tattoo to erase the memories.
Amy Jackson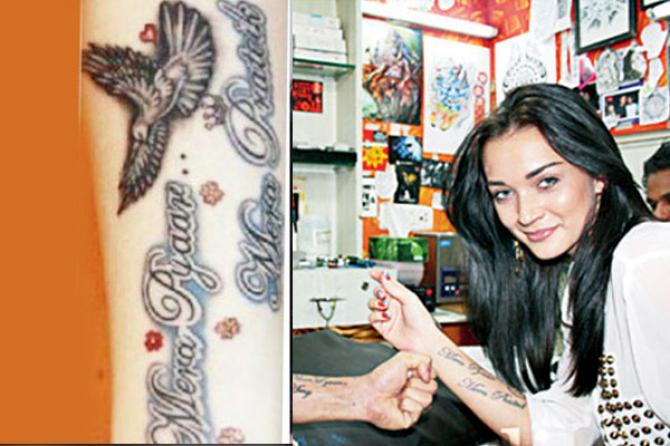 Third party image reference
The pretty babe thought of giving an ode to her Ekk Deewana Tha co-star and boyfriend, Prateik Babbar by getting herself inked with 'Mera Pyaar Mera Prateik' tattoo on her forearm. But since the relationship couldn't see the light of the day, she took it as a bad judgement and got the huge tattoo removed. Must be a painful exercise. Isn't it Amy?
Prateik Babbar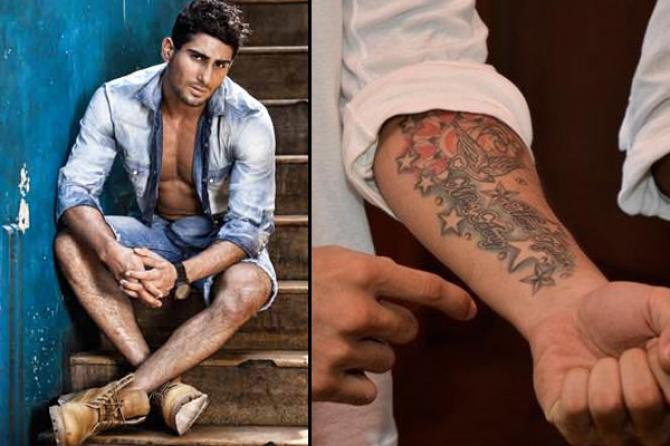 Third party image reference
Prateik Babbar too went for a regrettable body art where he got a similar tattoo on his forearm which read 'Mera Pyaar Meri Amy'. But as per the reports, Prateik did not remove the traces like Amy. As per the reports, Prateik has publically announced his decision to give a spiritual spin to his tattoo. So, let's wait for the twist to happen.
Also Read : Happy Birthday Anushka Sharma..! Magical Love Story Of Virushka and Rare & Unseen Photos