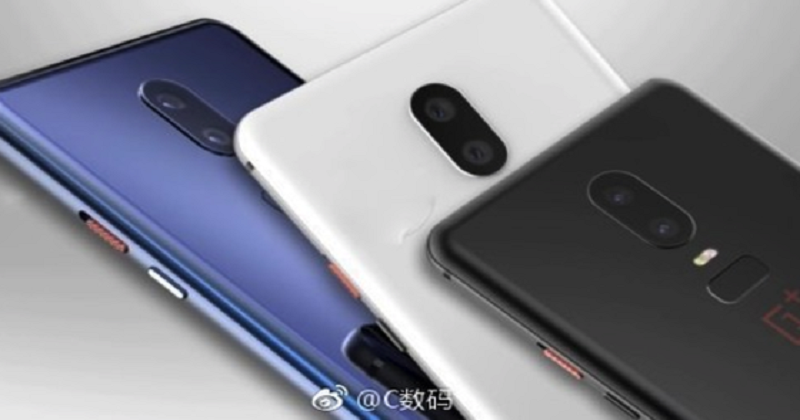 OnePlus is slated to host a local launch event for OnePlus 6 in India on May 17, but before the company could officially announce the device, price details have surfaced online.
True Tech blog citing reliable sources has claimed that the upcoming Android flagship OnePlus 6 will be much costlier than any previous OnePlus phones. The predecessor OnePlus 5T base model (6GB RAM+ 64GB) costs Rs 33,999, but its successor with the same configuration is said to be priced Rs 36,999.
And the second top-end model (with 8GB RAM + 128GB storage) is expected to set you back by Rs 39,999. There is no word on the third OnePlus 6 variant (8GB RAM + 256GB storage), but going by the aforementioned price pattern, it is most likely to be priced Rs 42,999.
Also, it is going to be interesting to see how much the company will price the special OnePlus 6 Marvel Avengers edition. If we had to guess, it will be priced around Rs 44,000.
The price of the OnePlus 6 series is very high, but on the bright side, it is still very low compared to rival brands such as the Samsung Galaxy S9 (&S9+) and Apple iPhone X, among others.
So far, OnePlus has not made comments on the speculations. We believe it is a matter of time for the company to announce at least price range of the OnePlus 6, as it has done in the past. The company had run a full-page ad on paper with price details of the OnePlus 3 before the formal launch.
OnePlus has confirmed that the OnePlus 6 is confirmed to come with Apple iPhone X-inspired design but only on the front side. It is expected to feature a 6.2-inch full HD+ (2160x1080p) screen having 19:9 aspect ratio and a notch, which will the home to a 20MP sensor with face unlock capability.
On the back, OnePlus 6 will come with a vertically-aligned dual-camera 16MP+20MP snappers having F1.7 aperture and a fingerprint sensor below it.
It is also coming with glass back hinting the device will support wireless charging, which was sorely missed in the almost perfect predecessor (OnePlus 5T).
Also, OnePlus 6 is expected to come with IP68 certification, meaning the phone will be able to survive in the water for up to five feet (1.5 meters) for close to 30 minutes.
Other expected features include 6GB/8GB RAM, 64GB/128GB/256GB storage, Android Oreo-based OxygenOS 5.1, a 3,450mAh battery with new Dash Charge v2.0 (full day talk-time with just 20 minutes charging) capability and support Bluetooth v5.0 connectivity.
As said before, OnePlus is releasing special OnePlus 6 Marvel Avengers limited edition in India on May 17 and will be exclusively available on Amazon.
Source- IBT
Also Read: BMW To Launch Ultra Modern SuperBike In India- See Price & Specifications