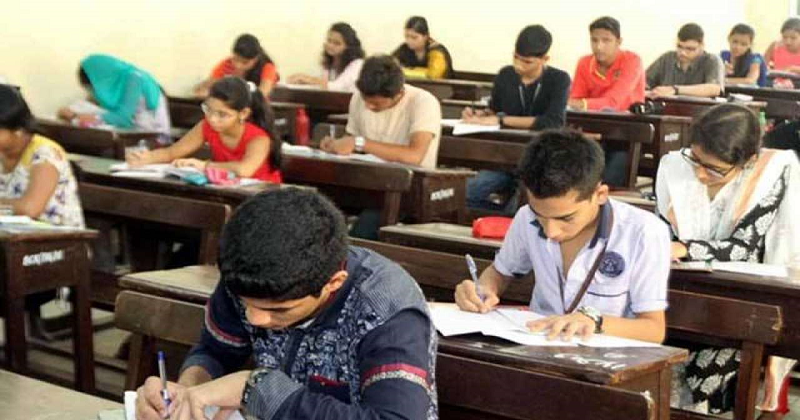 A girl student appearing for NEET examination on May 6 has lodged a police complaint against an external observer of the exam accusing him of staring at her inappropriately. The alleged incident occurred during NEET examination in Palakkad, Kerala. The police have registered a case under IPC section 509 (eve teasing by word, gesture or act intended to insult the modesty of a woman) against the accused and initiated the investigations.
According to reports, the student who appeared for the National Eligibility-cum-Entrance Test conducted by Central Board of Secondary Education (CBSE) at Lion's school at Koppa, had to take her brassieres off along with some other girls as it contained metal hook before writing the test.
The complainant alleged that she was unable to concentrate on her exams as the male external observer consistently to stare at her 'inappropriately'. "The invigilator came and stood before her several times. He did not look at her face.. but at her chest. she attempted to cover herself with the question paper," the complainant's sister said.
She added, "My sister was mentally tensed. The invigilator came near her two to three times.. she found it difficult to write the exam properly, she was uncomfortable."
Read More: The release of seven Indian engineers who were abducted, the process in progress
As per official sources, police have initiated the investigation into the matter and are trying to contact the students who had appeared for the test in the same school. "We are trying to speak to more witnesses who appeared for the test in the school. We are trying to get the list of other students who wrote the test in this school," the sources reported.