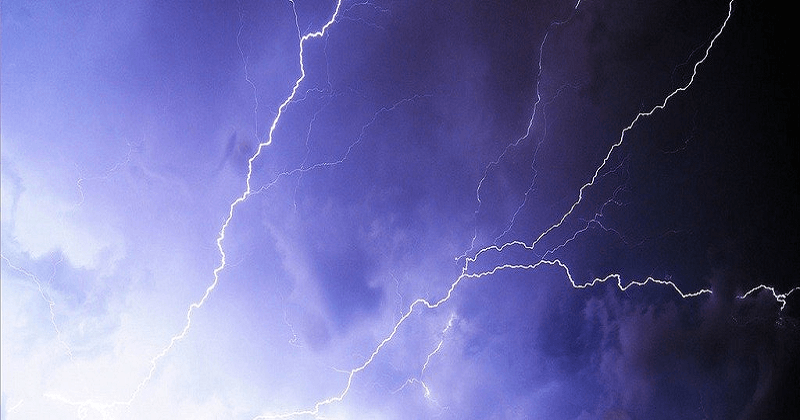 Thunderstorm killed 16 people in Uttar Pradesh on Wednesday as the thunderstorm hit several parts of the State, officials said here on Thursday.
reported 27 persons were injured while 37 animals, including16 in Aligarh and 13 in Mathura, died in the storm.
Four deaths were recorded in Etawah, while three each were reported from Aligarh and Mathura districts in Braj region of UP. Two died each in Agra and Firozabad, while one each was reported in Kanpur Dehat and Hathras.
Out of the 11 injured, seven were reported in Hathras, while six each were recorded in Agra and Kanpur Dehat.
At least seven houses were damaged in the storm, including three in Etawah and two in Agra.
Awanish Awasthi, principal secretary of state Information Department, said: "One person has died in Etmadpur area of Agra after a tree fell on his kuccha house. DM has been told to distribute the relief immediately."
In a statement issued by Chief Minister Yogi Adityanath, who is away campaigning in Karnataka, he directed district officials to provide immediate compensation to the affected persons and calculate the losses.
"He said laxity and callousness in relief works will not be tolerated," a government spokesperson said.
Read More: Distracting attention from people is what Modi attempts on my PM ambition: Rahul Gandi
Meanwhile, the Indian Meteorological Department has issued the warning that thunderstorms accompanied with gusty winds were very likely at isolated parts of East UP, Jharkhand, Gangetic West Bengal and duststorm likely in western UP, on May 12.
On May 13, the National Weather Forecasting Centre has predicted thunderstorms accompanied with squall (wind speed 50-70 kmph) in several states of North and East India.
The storm comes a week after 73 persons died in the state as hailstorm, lightning and dust-storms damaged property and crops and caused the human loss in 22 districts of the state.
With 43 human casualties and 51 injured persons, Agra was the worst affected district.