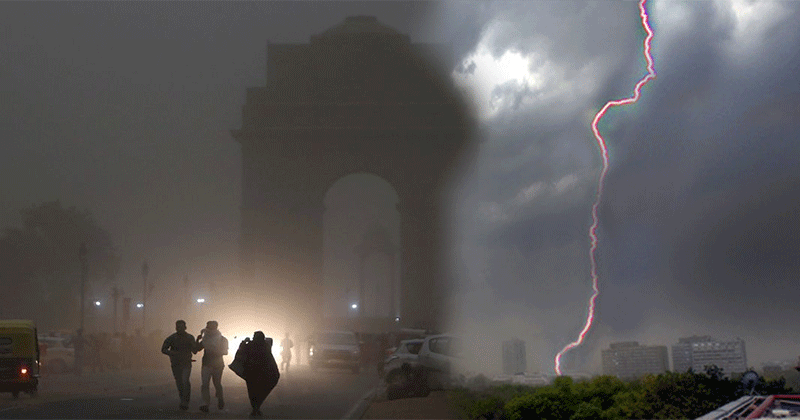 One person was killed and six others injured after strong winds and rain hit some regions in Delhi and nearby areas in the early hours of Wednesday, the Delhi Police has said.
The IMD had earlier forecast thunderstorms with gusty winds and light rain over some places of Delhi and adjoining NCR including Narnaul, Alwar, Rohtak, Jind, Bhiwani, Jhajjar, Rewari, Nuh and Palwal.
The Delhi Police reported on Wednesday that it had removed 37 fallen trees. The traffic police received 53 calls related to falling of trees and 6 related to fallen poles.
On Wednesday morning, the forecast was for the thunderstorm with light rain over adjoining areas of Jind, Rohtak, Panipat, Alwar, Bagpat, Meerut and Aligarh.
Read More: KARNATAKA: HIGH-STRUNG POACHING IN STATE? BREAKING NEWS
The National Disaster Management Authority, in a tweet, advised precautions such as staying indoors, off verandahs, staying away from power/telephone lines and unplugging electrical equipment.
A dust storm followed by squall hit the national capital on May 13 after a scorching hot morning.