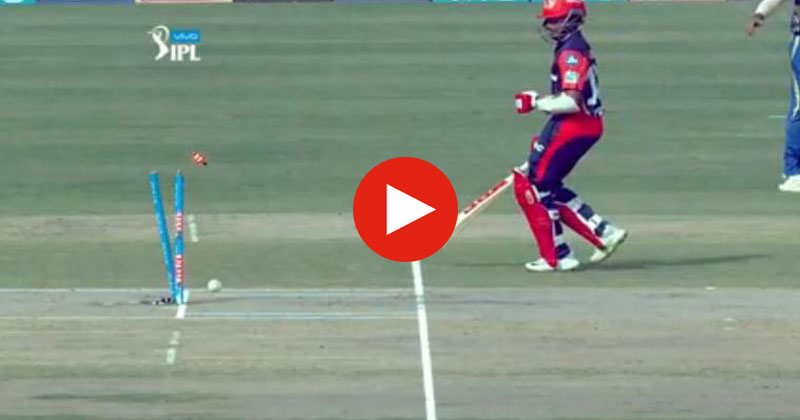 India's U-19 star and the captain of the team, Prithvi Shaw, who has been a true revelation for ousted Delhi Daredevils in the ongoing Indian Premier League 2018 with his techniques compared to cricket greats Sachin Tendulkar and Brian Lara, ended his run in the eleventh edition of the tournament with a bizarre run-out when he was caught unawares outside the crease by Hardik Pandya.
Smashing two fours, Shaw seemed to be on the course of a big knock, until Mustafizur Rahman stepped into the attack in the fourth over. The Bangladeshi pacer delivered his usual off-cutter in the first ball as Maxwell sliced it away down to the backward point.
Also Read: Maxwell and Boult Duo Struck Mumbai with 2 Acrobatic Relay Catches: Video
See Video: 
What were you thinking Prithvi Shaw? https://t.co/AWfHzPhZFl

— shahinrs (@voiceofshahin) 20 May 2018
Shaw looked for a single but then retrieved on seeing Hardik collecting the ball and throwing it down to the non-striker's end. However, the 18-year-old seemed casual in his approach, for he believed that the ball would zip past the stumps. Caught unawares, Shaw faced a brain-fade moment as the ball crashed onto the stumps to click the bails red.
Scoring 12 runs off 8 deliveries, Prithvi departed, putting an end to his IPL 2018 campaign with a poor note.