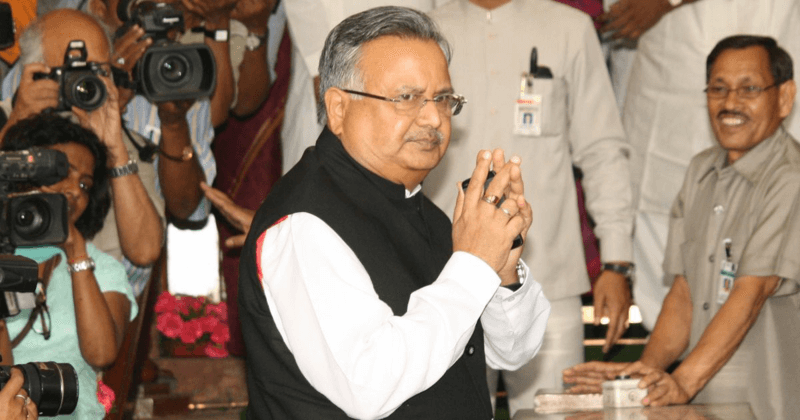 On Wednesday, Chattisgarh CM Raman Singh announced his government's ambitious plan to distribute 50,000 smartphones free of cost to the residents of his state. In a fulfillment to the 2017 promise of providing free mobile phones to 5.5 million people within a period of two and a half years, the BJP led state government did this under the Chattisgarh Communication Revolution Scheme(SKY).
For the first two and a half years, the estimated cost of the scheme is Rs 230 crores and according to a Bussiness Standard report, the scheme will benefit 5,100,000 students of technical and non-technical colleges. The first phase cost was estimated by the state to be Rs.1128 crores and for the next phase in Financial Year 2019-20, it will be Rs.102 crores.
See also:Kerala MVD Earns this Staggering Amount Through Traffic Rules violations Picked by its Cameras
The state of Chattisgarh is below the national level in the terms of Human Development Index. Chattisgarh has a value of 0.358 while the national HDI is at 0.624(2016). As a state with one of the lowest standards of living in the country, it scores comparatively low on the Income Index and Education Index. An appalling information was released in a 2004-05 study when it had been found out that 50% of the state's population was living in poverty. Chattisgarh people mainly belong to SC/ST category.
A 2010 survey report had pointed out that the teledensity or telephone density of the state as below 10%. That study reflected the lack of telephone access in states such as Chhattisgarh and Jharkhand. From this 10%, a massive hike was seen in 2017 thanks to the telecom revolution. Since coming to power, the state government's aim has been to achieve teledensity of 100% similar to the states like Delhi and Himachal Pradesh.