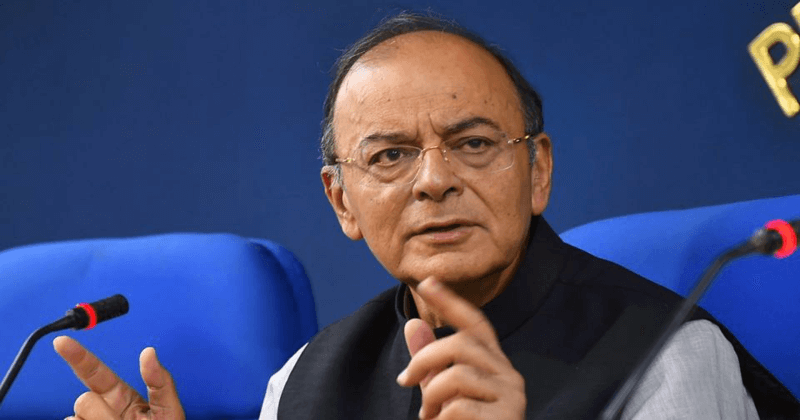 Quipping at Rahul Gandhi's Mandsaur Speech, Finance Minister Arun Jaitley on Wednesday lashed out at him asking"how much does he know? When will he know?"
Arun Jaitley said through his Facebook that everytime he listened to the view of Shri Rahul Gandhi, both inside and outside parliament, he asked himself the same question- How much did he know? When would he know?
Finance Minister called Rahul's speech at Mandsaur, Madhya Pradesh as inadequately briefed or being a little too liberal with his facts.
See also:Rahul Gandhi Accuses Modi of Giving 'Pre-planned' Interviews
The post written shortly after Rahul Gandhi's rally at Pipliya Mandi in Mandsaur district of Madhya Pradesh invalidated Congress Chief's claims on issues of loans given to industrialists, unemployment, farmer's loans, and connectivity between the cities and the villages in a point by point manner.
To Rahul's accusation that PM Narendra Modi had waived the loans of Rs 2.5 lakh crores of 15 top industrialists, Arun Jaitley replied that the Government had not waived a single rupee due from any industrialist and pointed out the contradictory nature of Rahul's facts.
Jaitley said,"Those who owed money to the banks and other creditors have been declared insolvent and removed from their companies by IBC enacted by Prime Minister Modi's Government. These loans were given largely during the UPA Government".