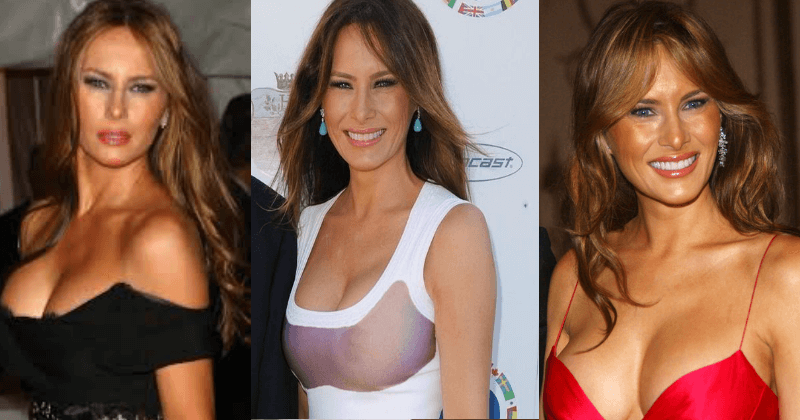 Melania Trump, current first lady of United States of America and the wife of American President Donald Trump, made her first public appearance in more than three weeks on Monday. The appearance though has only served to create more questions and some endless conspiracy theories.
Melania is known as a reluctant first lady, whose relationship with her husband, according to some reports is not really warm. Her style and body language are closely watched and now people seemed to have noticed something different about her on her latest appearance, and a lot of them think it wasn't her.
see also: This is what Donald Trump hopes as the outcome of his scheduled visit with Kim Jong Un
A footage was captured of Donald Trump and what appeared to be the back of the head of Melania Trump. In the clip they can be seen walking to their seats during the Gold Star Families reception to honour World War Two Veterans.The footage did go viral but people had a tough time believing it to be the real Melania. Check out some reactions.
On May 14, Melania had undergone a "benign kidney condition" at Walter Reed National Military Medical Centre in Washington DC. Since then she was always noticed by her absence and she even pulled out of a presidential retreat.
However Donald Trump, a few hours before has brushed aside theories about Melania using a body double. Trump said the press has been so 'unfair' and 'vicious'.