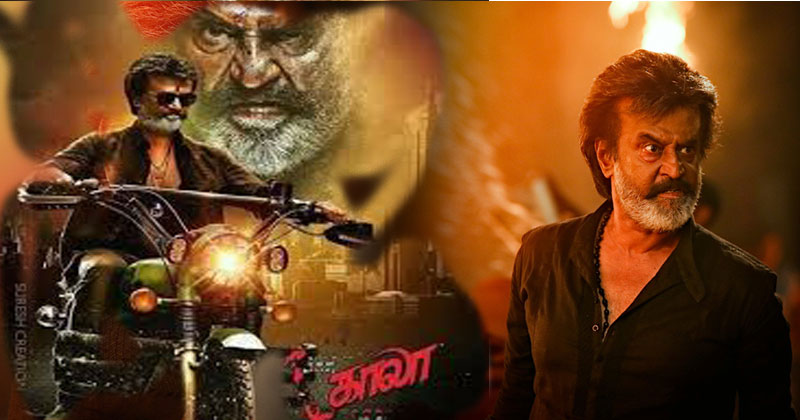 Supreme Court on Wednesday refused to stay the release of Rajinikanth-starrer Kaala, which is scheduled to hit theatres on Thursday, June 7.
"You want an injunction against the release of the movie. Everybody is waiting for the film to be released," the bench told the counsel appearing for the petitioner.
A vacation bench comprising Justices A K Goel and Ashok Bhushan refused to entertain a plea by K S Rajashekaran, who sought an injunction against the release of the movie.
The makers had approached the SC against the May 16 order of the Madras High Court that has posted his plea against the release of the movie for hearing on June 16. On Tuesday, the Karnataka High Court had asked the state government to provide security to theatres wanting to screen Kaala in Tamil and other versions.
Justice G Narendra's interim order came on a petition filed on Monday by the film's producer Dhanush and director Aishwarya, seeking its direction for police protection to exhibitors from pro-Kannada activists, who opposed the film's screening to protest the megastar's recent remarks on the sharing of the Cauvery river water between Karnataka and Tamil Nadu.
Addressing the media, Rajinikanth said, "I asked the Karnataka government to implement the Supreme Court's order on the Cauvery issue. I don't know what's wrong with it. Now, several Kannada organisations are protesting against 'Kaala' release. What's more surprising is that the Karnataka Film Chamber of Commerce is also asking me to withdraw my statements on Cauvery. To our Kannada brothers, I have done nothing wrong. I request you to not trouble the viewers." Rajinikanth also requested Karnataka Chief Minister HD Kumaraswamy to intervene and solve the issue amicably.
On the other hand, Kumaraswamy on Tuesday stated that it's not advisable to release 'Kaala', especially after stiff opposition from pro-Kannada organisations.
Earlier a defamation case has been filed by Jawahar, based in Mumbai, against the film. Jawahar's legal team has sent a notice to Rajinikanth, demanding an answer, and also an addition of Rs 100 crores.
Film Directed by Pa Ranjith, Kaala will release on June 7. Rajinikanth is said to be playing a slum lord-gangster who fights for oppressed Tamil people in Mumbai. Ranjith's last film, also with Rajinikanth, saw the superstar playing a don in Malaysia. Kaala also has Nana Patekar, Eshwari, Samuthirakani, and Huma Querishi in important roles.
Also Read:Trouble Even Before Release, Case Filed Against Kaala