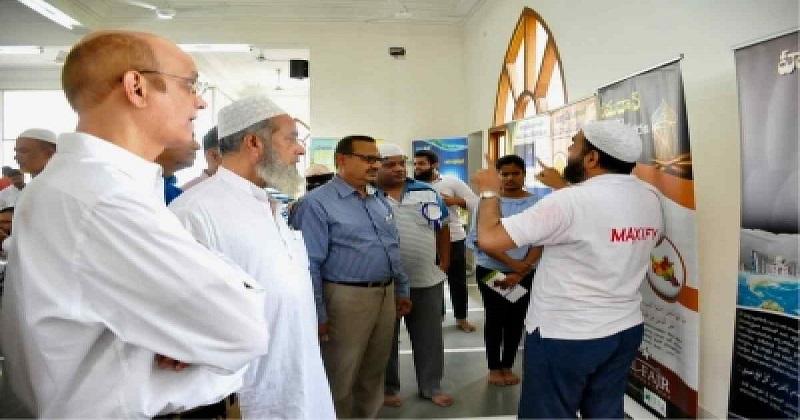 Standing on a balcony, a group of non-Muslims including women watched Muslims offer prayers at a mosque here which formally opened its doors for people of all faiths. It was an opportunity for followers of different religions to know how a mosque looks from the inside and how Muslims offer 'namaz'.
Visitors including heritage activist P. Anuradha Reddy went around Masjid-e-Quba to see the charts displayed by the organisers explaining basic tenets of Islam. She said such programmes promote better understanding between communities. The organising committee of the mosque located in Mehdipatnam area, organised the first-ever "open mosque" programme inviting people of other faiths to visit the place of worship in an effort to elucidate the teachings of Islam.
Also Read: Goalkeeper 'fakes injury' to help players break Ramadan fast : Watch Video
The programme was organised a day after Eid-ul-Fitr. A large number of Hindus, Christians and Sikhs visited the mosque and were explained about 'namaz', 'aazaan' (call for prayers) and 'wazu' (ablution). They were also explained as to why the architectures of most of the mosques include minarets and domes. The visitors were treated with dates and Sheer Khurma, a sweet made with vermicelli, milk and dry fruits. The idea of the "open mosque" was proposed by Mohammed Mustafa, who recently embraced Islam.