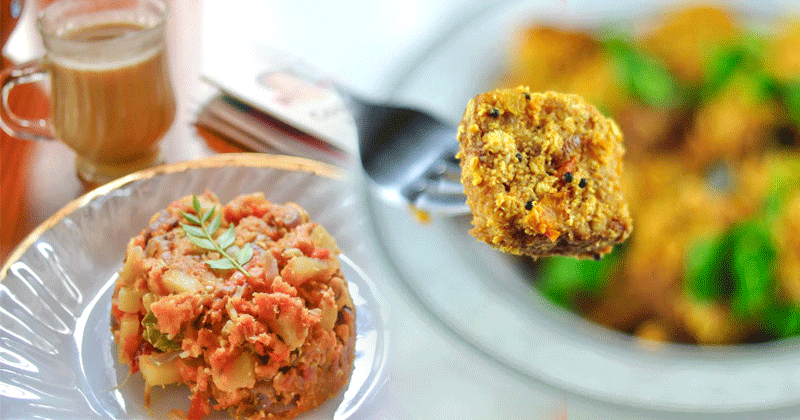 Check out this easy South Indian bread upma recipe for breakfast.
Scrambled Egg-Potatoes Bread Upma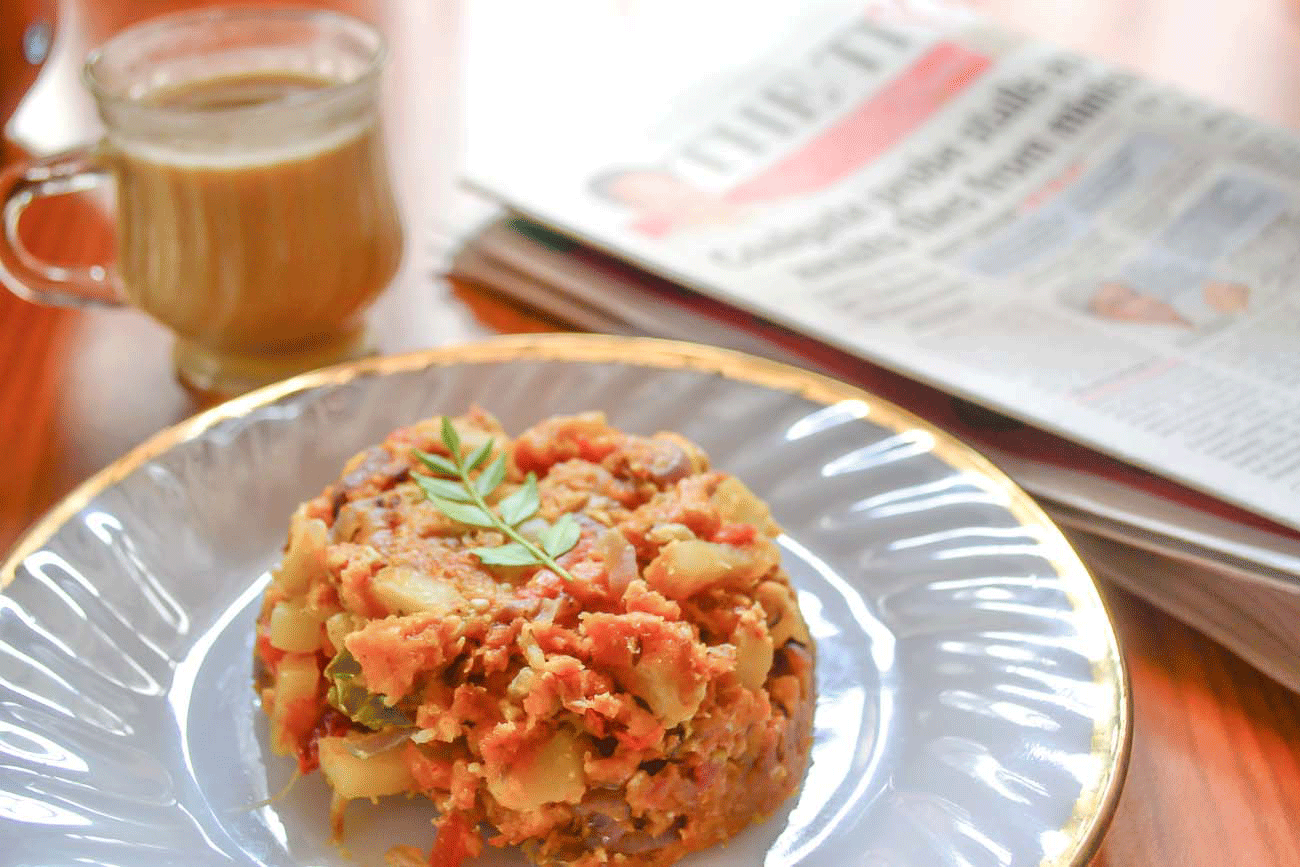 Prep in: 15 minutes
Cooks in: 20 minutes
Total in: 35 minutes
Makes: 4 servings
Ingredients
12 Bread slices, (or one loaf), toasted and cut into small squares
2 Potatoes, boiled and cubed
3 Whole Eggs, scrambled
1/2 teaspoon Mustard seeds
3 Onions, thinly sliced
3 Tomatoes, finely chopped
2 Green Chillies, finely chopped
1 teaspoon Sambar Powder
Salt, to taste
Cooking oil, as needed
2 tablespoons Coriander Leaves, finely chopped
READ ALSO: Start your day with a healthy Gujarati breakfast- Bhaat Na Muthia Dhokla
How to make
To begin making the Scrambled Egg-Potatoes Bread Upma Recipe, make sure you have all the ingredients ready.
Heat a teaspoon of oil in a pan on medium heat, add the eggs, salt and pepper and scramble them. Keep it aside.
The next step is to make the upma.
Heat a teaspoon of oil in large kadai or a heavy bottomed pan. Add a teaspoon of mustard seeds and allow it to crackle. Add in the garlic, green chillies and the onions and fry till onions are translucent. This will take about 2 minutes.
Add in the potatoes and tomatoes and saute till the tomatoes are softened. Add the sambar powder and stir it all together.
Finally, toss in the toasted bread and mix well allowing the masala to coat the bread. Once the bread is completely coated stir in the scrambled eggs and chopped coriander leaves. Check the salt and spice levels and adjust to suit your taste.
Serve Scrambled Egg-Potatoes Bread Upma Recipe along with filter coffee and South Indian Coconut Chutney.