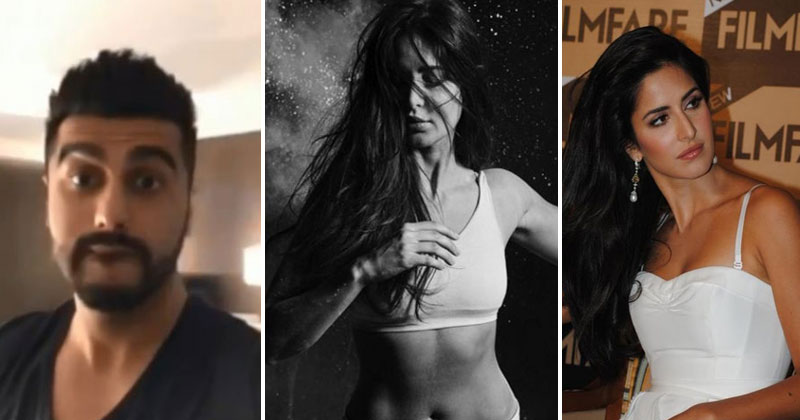 Katrina Kaif on Friday shared a new picture from her series with photographer Tarun Vishwa. This is the third monochrome image that Katrina has posted on Instagram in the last week. The most recent one arrived just a few days ago. Katrina captioned the latest image, "Light, shadow, and soul."
In the black and white picture, we can see the actor taking a powerful pose with her arms behind her head, wearing a cropped black skirt. The photo is similar to the earlier ones – all of them have a cool dust effect in the background – but Katrina was wearing white in the previous two pictures.
Also Read: Workout Video Caption of Bollywood Diva Sonakshi with Katrina Kaif is so Funny!
She has also shared behind-the-scenes videos from the shoot, which prompted Arjun Kapoor – a member of the 'We Hate Katrina Kaif Fan Club' that was jokingly started by Varun Dhawan – to say that she has dandruff.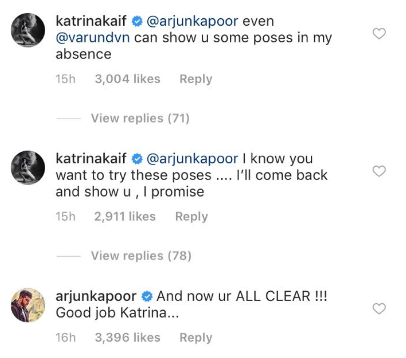 Arjun returned with a new comment on the latest photo too. When Katrina poked fun at both Varun and Arjun about trying out some of her poses, he responded, "And now you are all clear, good job Katrina." Arjun was making a reference to a popular anti-dandruff shampoo.