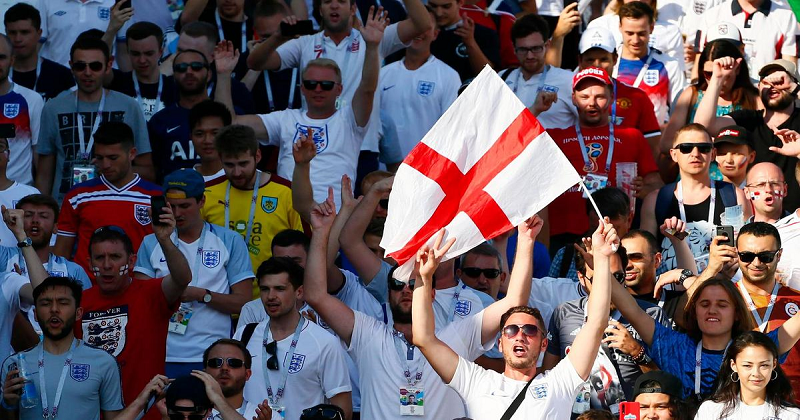 England enters to the semifinals of the FIFA World Cup 2018. This is their first semifinal appearance since 1990. The amazing run by the England football team is making their fans dream that they could win the World Cup for the first time since 1966.
FIFA World Cup 1966 is the only trophy the England football team have ever won. It has been exactly 50 years since England's glorious day at Wembley. Now the England fans are absolutely convinced that 'football is coming home'.
Read More: Here are some unseen Wedding Photos of Sonam and Anand Ahuja Covered by Vogue India: See Pics
Fans are comparing the 1966 World Cup with the current one and finding similarities that suggest that it's England's time again.
Here is a look at some amazing comparisons between 1966 and 2018:
In 1966:#RealMadrid wins European Cup.#Burnley qualifies for European Football.#Chelsea finishes 5th in Football League Table.#Tottenham finishes above #Arsenal .#England wins the #WorldCup? ?.#WorldCup2018 #justsaying #ThreeLions? ? #ENGLAND #LFC #LFCFamily pic.twitter.com/4uxQW9ixVX

— Coleman Coffey (@coffeycoly) July 8, 2018
# Manchester City has been crowned champions of the Premier League in 2018. Manchester City had also won a league title in 1966. However, they won the old Third Division of English football.
# Chelsea finished fifth in the top-flight of English football in both 2018 and 1966.
# Real Madrid won the European Cup in 1966 and have won UEFA Champions League in 2018.
# Burnley qualified for Europe in 1966. Sean Dyche's men finished 7th in the Premier League in 2018 and secured their place in the Europa League.
# Defending champions Germany were knocked out of the 2018 World Cup during the group stages. In 1966, champions Brazil crashed out in 1966 in group stage.
You can also look at this one if you need more convincing.
England have scored eight set piece goals in this World Cup, the most by a team since Portugal in..

1966 ???????? pic.twitter.com/wcNWEzHOVh

— Footy Accumulators (@FootyAccums) July 8, 2018
This Sooty Tern was found yesterday on Brownsman, Farne Islands Northumberland (no sign so far today). Only second ever islands record. The first? 1966…. just saying #ItsComingHome pic.twitter.com/MNwAgKpEBt

— David Steel (@SteelySeabirder) July 8, 2018
My Parents married in 1966
Mum was 20, Dad was 18
It's ? a sign!
2018 'It's coming home' ???????? #england #itscominghome #WorldCupRussia2018

— Matt Gore (@i2iMatt) July 8, 2018
Convinced yet? Well, there some more coincidences between 1966 and 2018, but even we think they are a little BIZZARE.
So is football coming home? Well, of course, all will be revealed on July 15 (or July 11).