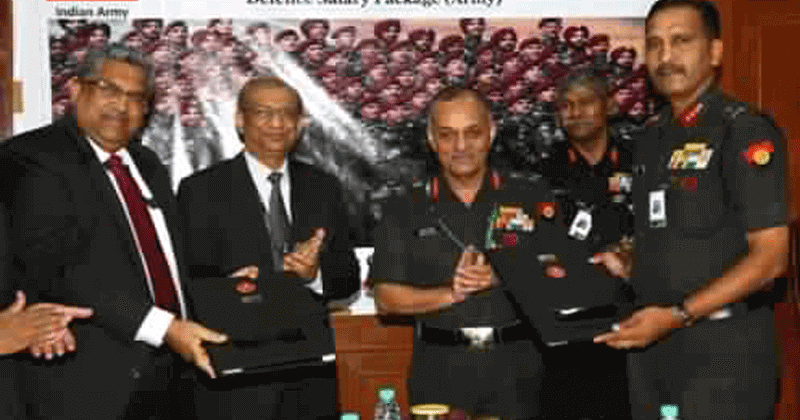 The Indian Army has made a new deal with the State Bank of India and has shaken hands sealing the deal.
The Army on Thursday signed a Memorandum of Understanding (MoU) with the State Bank of India on defense salary package.
The first MoU between SBI and the Indian Army was signed in 2011 and was renewed on 23 February 2015. According to the Indian Army, the revised MoU is tailor-made to suit the requirements of serving soldiers, pensioners and their families.
READ ALSO: SBI anticipates recovering Rs 30,000 crore under the resolution process of IBC
"A number of additional facilities have been incorporated in the revised MoU which include free personal accident death cover, free permanent total disablement cover and other accidental benefits to the deceased soldier and family. This MoU will benefit a large number of serving and retired Army personnel who are having their accounts with SBI. The MoU will be valid till 3 January 2019 and continuation thereafter will be subject to review/renewal," the Indian Army said in a statement.
The signing-in ceremony was chaired by Adjutant General Lt Gen Ashwani Kumar and was attended by top officials of SBI headed by Shri PK Gupta, Managing Director (Retail and Development Banking), SBI.